How to Draw Megan, Sanjay and Craig
I'm guessing this character from the upcoming Nickelodeon cartoon 'Sanjay and Craig' is going to become Sanjay's love interest. Here is "how to draw Megan Sparkles", step by step. Megan is an avid enthusiastic girl that is into all kinds of stuff like Martial arts, a spokesperson for Adopt-a-highway, but most of all she is a beauty pageant winner and she has no shame of letting everyone know. She does like to annoy the crap out of Sanjay and Craig which makes their life that much harder or stressful. Drawing Megan will be fun especially when you get to see the series on its release day. Have fun and be sure to leave some feedback. Adios amigos!....
Step 1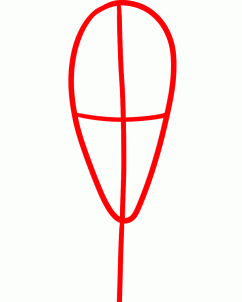 Make an odd lollipop shape for Megan's head guide, then sketch in the facial guidelines along with her neck.
Step 2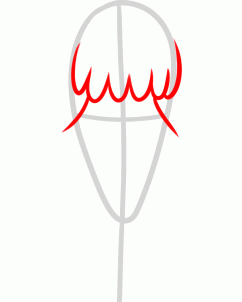 You will now draw in the curled bangs as well as some more of the hairstyle that will frame her face.
Step 3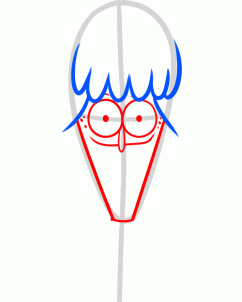 Next, draw out Megan's cone shaped face like so, then draw in the big round eyes along with the noodle like nose, smile and her freckles.
Step 4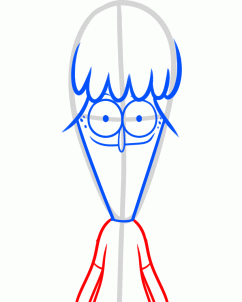 You are almost done folks so keep on going. Draw in her torso, then draw in the sleeves and arms. Once that is done you can proceed to step five.
Step 5
Draw Megan's hairstyle which is long and curled at the ends. You can add a detailing mark on top of her head, then erase the mistakes if you made any.
Step 6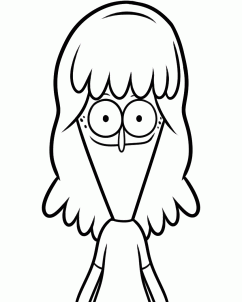 Here is Megan now that you are done. Color this character in from Sanjay and Craig.

You will find incredible drawing tutorials for kids with step-by-step explanation how to create great drawings. All how to draw tutorials on HelloKids are provided by our partner, Dragoart.com. Pets, Pokémon, fantstic beast and dragons, be sure you will find something to draw on Hellokids!