How to Draw Remington, Remington Tufflips from Sanjay and Craig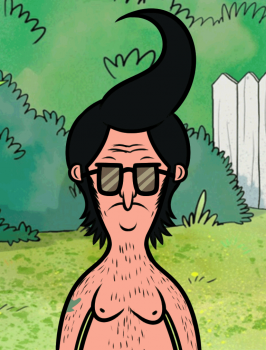 Here is another character from the upcoming Nickelodeon animated series Sanjay and Craig. Today we will learn "how to draw Remington Tufflips", step by step. Mr. Tufflips has a very comical last name and you wonder why. The truth is his last name is reference to his action acting career he had back in the 80's. As yo know every kid has to have a idol and for Sanjay and his best friend snake, that idol is Remington Tufflips. No one believes that Tufflips is washed up, especially Sanjay and Craig. They still think that he is the most spectacular guy ever. Drawing Remington is going to be both fun and funny because of his tough guy appearance. I do hope you have fun, and remember to leave some feedback because everyone loves reading comments. Adios mi amigos!....
Step 1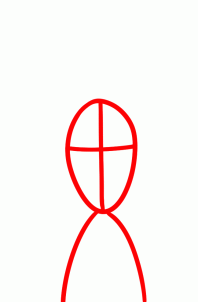 The first thing you need to do is draw out the guides to form the workable frame for Tufflips. Sketch in the facial guidelines, then move to step two.
Step 2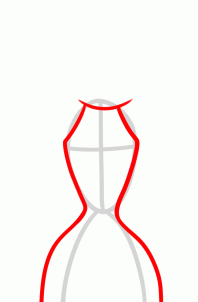 You will now draw out the body and head outline using the guides you just made along with the hair lining on the forehead and sides of the face.
Step 3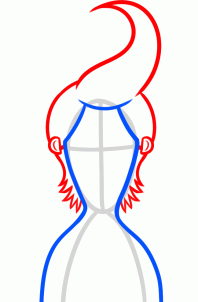 Finish drawing Remington's hairstyle and as you can see it's comical. He has this Ace Ventura thing going on with the swirled bang. Add some rough edges to the ends of his hair, then draw in the ears.
Step 4
Next, sketch in the side burns, as well as his 80's style sunglasses. You will then draw in his bird shaped nose, as well as the chin, frown, and then the forehead wrinkles.
Step 5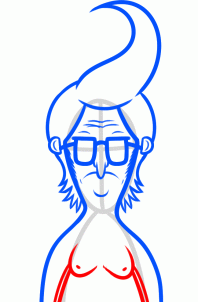 Okay, draw the breasts or chest and as you can see he is shirtless. Draw the rest of his torso as well as the arms.
Step 6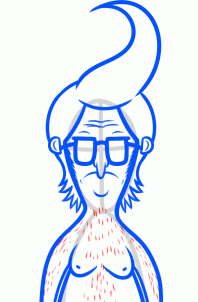 Now all you have to do is add body hair all over the neck, chest, arms, and stomach. He is definitely one nasty looking dude. Clean up the drawing and you're done.
Step 7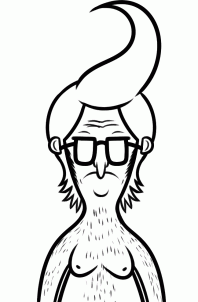 That's it, Remington Tufflips is all done. Now you can get busy coloring him in.

You will find incredible drawing tutorials for kids with step-by-step explanation how to create great drawings. All how to draw tutorials on HelloKids are provided by our partner, Dragoart.com. Pets, Pokémon, fantstic beast and dragons, be sure you will find something to draw on Hellokids!