How to Draw Hector, Hector from Sanjay and Craig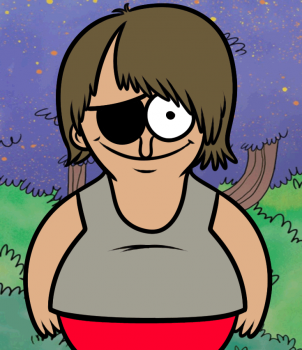 So this last character that I will be submitting is also from the upcoming Nickelodeon cartoon 'Sanjay and Craig'. His name is Hector and he is what you call a nice guy that gets annoying if you let him talk too much. Having said that, here is "how to draw Hector", step by step. Hector wears a gray colored sleeveless tee and a pair of red shorts. Her also wears an eye patch and has a bushy style of hair. Drawing Hector should be fun and colorful so enjoy. I will be back maybe later with more drawing fun so be sure to stick around for that, and be sure to join me at 8pm for another Livestream session.....
Step 1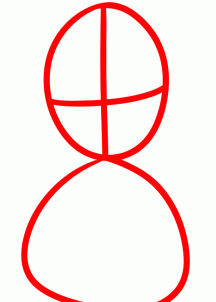 Start this first step by drawing a large head guide followed by the stomach.
Step 2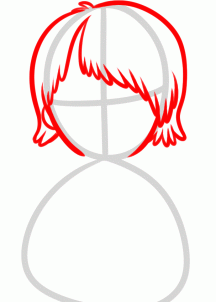 Next, sketch out the straight bowl cut hairstyle, then draw in an ear. Make sure that the edges to Hector's hair is defined like you see here.
Step 3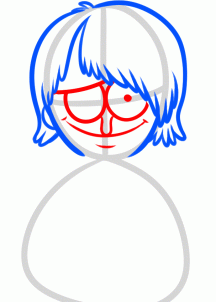 We will now work on the face. Draw the large eye patch, then draw the large circle shaped eye. Color in a pupil, then draw the nose, and smiling mouth. Add the chin, and then you are done.
Step 4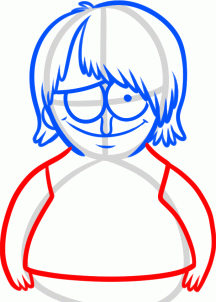 For this step we will draw out Hector's body. Start with the wide neck which looks like is attached to the face. Draw the lining for the sleeves and then draw the arms. You will also have to draw in his small hands too.
Step 5
Add the collar lining and then add the stomach bump. Draw the lower body part, then move to the line art step to see how he looks when you are all done. Erase the mistakes too.
Step 6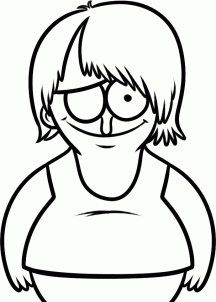 Here is Hector. Now you can color him in. Thanks guys and I hope you liked this lesson.

You will find incredible drawing tutorials for kids with step-by-step explanation how to create great drawings. All how to draw tutorials on HelloKids are provided by our partner, Dragoart.com. Pets, Pokémon, fantstic beast and dragons, be sure you will find something to draw on Hellokids!
Your comments
1 vote(s) - Average rating 4/5
Saturday February, 14, 2015 at 7:51 PM
Awesome!
View other comments