How to Draw YAY-OK, YAY-OK from Rocket Monkeys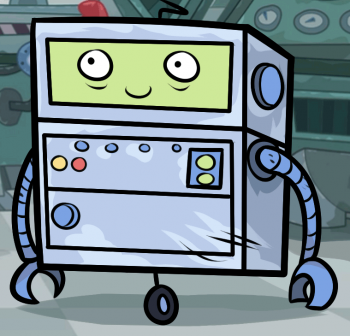 As you know every captain must have a robot entity to confide in and count on. In the case of Gus from Rocket Monkeys, he is no exception. Up next we will tackle the task of drawing YAY-OK. He is a square shaped robot that reminds me a lot of Bender from Futurarma. Instead of having a digital style face like Bender, he has a regular face which is eyes and a mouth. If it wasn't for YAY-OK the Monkey brothers wouldn't be on track or know what to do next. There is a reason for technology, it's so that they can make our lives easier. Have fun with learning how to draw YAY_OK. Adios people!....
Step 1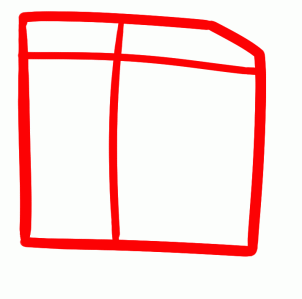 Start off by drawing a box shape or a square. Draw in the guideline in the center, then proceed on.
Step 2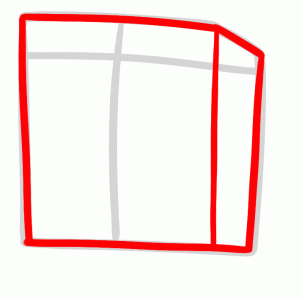 Define the shape of the box, then draw in the dimensional right side.
Step 3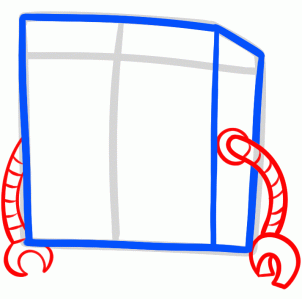 Next, draw in the robot's arms as well as hook style hands. The lining should flow down the arm in a horizontal pattern.
Step 4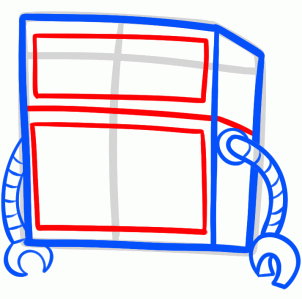 Draw in the frame or screen and front panel button area.
Step 5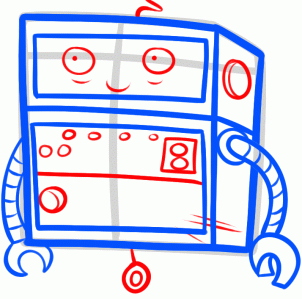 Draw in YAY-OK's face which is just two round eyes and a mouth, then draw the digital screen as well as the button's and one wheel. Erase the mistakes then add some surface texture detailing. Erase your mistakes folks.
Step 6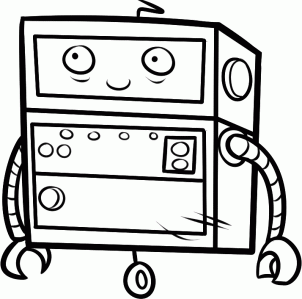 Here is the line art when you are done. color in YAY-OK until he is bright and happy looking.

You will find incredible drawing tutorials for kids with step-by-step explanation how to create great drawings. All how to draw tutorials on HelloKids are provided by our partner, Dragoart.com. Pets, Pokémon, fantstic beast and dragons, be sure you will find something to draw on Hellokids!