How to Draw Gus, Gus from Rocket Monkeys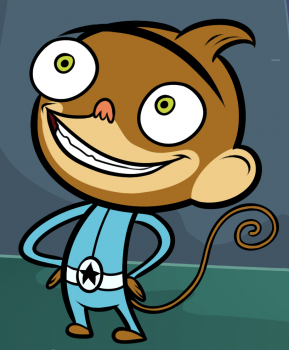 Ola! Here is Wally's brother Gus from Rocket Monkeys which is an animated series that airs, or is going to be airing on Nickelodeon. This next lesson is going to simply show you "how to draw Gus from Rocket Monkeys". Gus is the responsible one of the two. He is the eldest, which means he is also naturally the captain of their ship. Gus has a more focused expression on his face, which means he must do a lot of planning and thinking. Drawing Gus should be pretty simple so make sure to tackle this tut especially if you are looking forward to watching the show. ....
Step 1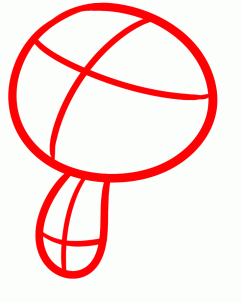 These steps are very similar to drawing Wally. You will make the same circle for the head, as well as the same body outline size and all. Sketch in the facial guidelines, as well as the body guides.
Step 2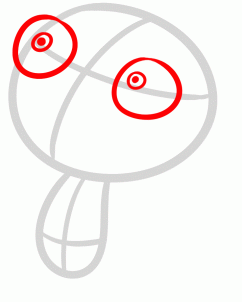 Draw in the shapes of each eye, then draw the iris' and pupils.
Step 3
Here is where you will draw out Gus' head in a more defined nature and when you do this, incorporate the shape of the ear as well as the tuft of hair.
Step 4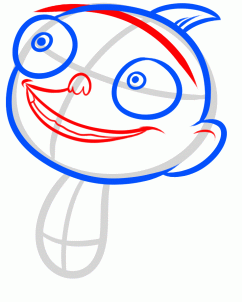 Draw in one thick straight eyebrows across the entire lobe of his forehead. Draw in the nose and the big smile which is much different from his brothers. His teeth should be showing in a nice together manner.
Step 5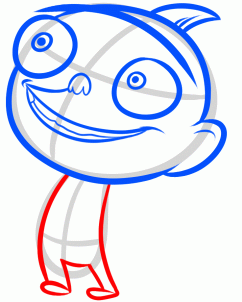 Draw the entire body except for the arms and hands. When that is done you can draw the legs and feet.
Step 6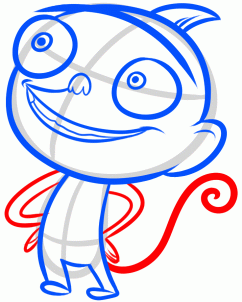 Gus has the same style arms as his brother Wally. Draw the arms and hands, then draw in the long curled tail.
Step 7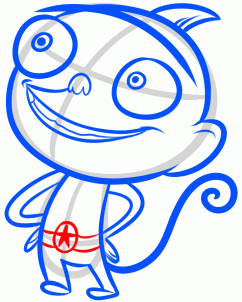 Draw the belt, buckle and star in the center of the buckle. Erase all the mistakes and guides that you made through out the lesson.
Step 8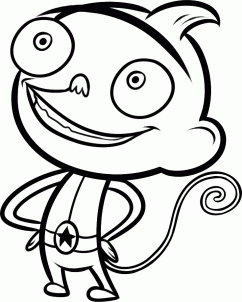 Here is how the final drawing looks when you're done. Color him in and you are all done.

You will find incredible drawing tutorials for kids with step-by-step explanation how to create great drawings. All how to draw tutorials on HelloKids are provided by our partner, Dragoart.com. Pets, Pokémon, fantstic beast and dragons, be sure you will find something to draw on Hellokids!