Drawing Emolga and pikachu, step by step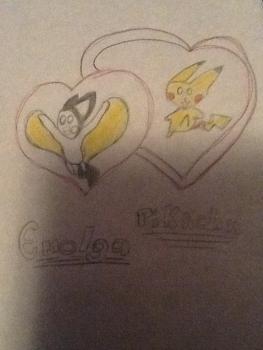 Hi Lugia here with my second tutorial! Today you'll be learning how to draw Emolga and Pikachu, or Emolga or pikachu. MokonaFlower requested Emolga, and Yallcor requested Pikachu, but I was too lazy to make two seprate tutorials. I hope you have fun drawing these pokemon!....
Step 1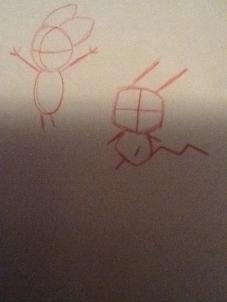 Ok first draw the base of Emolga and Pikachu's body, or Emolga or Pikachu. Now add the guidelines. Sorry about all of the shadows.
Step 2
Draw in the facial features of each pokemon.Now add the legs and define the face.
Step 3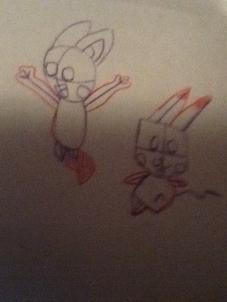 Now we will add the arms of both pokemon and Emolga's tail and Pikachu's ears.
Step 4
To finish the tutorial, add the wing-like things under Emolga's arms and add Pikachu's tail.
Step 5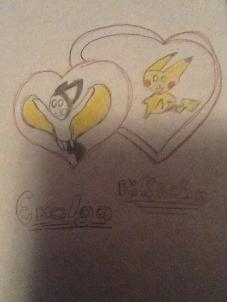 Now grab your pencil and rub out those mistakes. Colour it in and there you have it. Emolga and Pikachu. Hope ya like it!