How to Draw a Salamander For Kids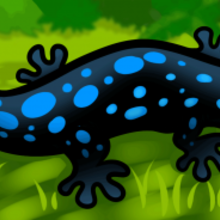 So here is the other and last lesson that will fall in the for kids section. It's on "how to draw a salamander for kids", step by step. These slippery looking critters make their presence known where I live every late spring.We usually start having night pit fires late spring and around the pit I always seem to find one or two salamanders just hanging out. Of course when we get there they start working their way out of dodge. I chose to go with a black salamander with blue spots because these ones look a lot like the salamanders near my neck of the woods. Well have fun with drawing a salamander for kids people, I have to get the other tuts uploaded. Peace out folks.....
Step 1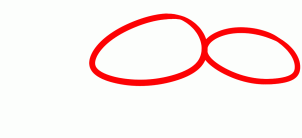 Make two rock like shapes like you see here that are connected at the edge.
Step 2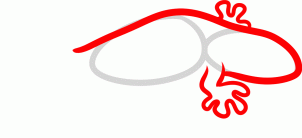 Using the shapes begin drawing the salamander's body. Start with the head, then draw the arms and fingers or toes. Draw the body, then move to the next step.
Step 3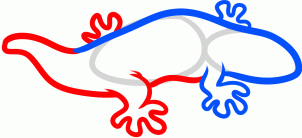 Finish drawing the body in a squiggle like form. Draw in the back legs, as well as the toes.
Step 4
Color in sporadic spots on the salamander's body. They should be big, small, or somewhere in between. Erase your mistakes then you are done.
Step 5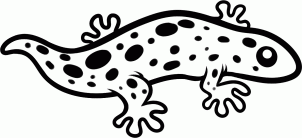 Here is the salamander when you are done. Wasn't that easy and fun. Hey, that rhymed. Thanks guys and have fun coloring him in.

You will find incredible drawing tutorials for kids with step-by-step explanation how to create great drawings. All how to draw tutorials on HelloKids are provided by our partner, Dragoart.com. Pets, Pokémon, fantstic beast and dragons, be sure you will find something to draw on Hellokids!