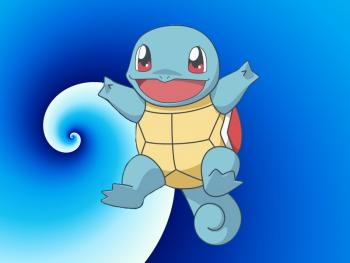 Day 3, Tut 3, it's going well! (she says now). Okay so obviously this one is Squirtle,one of the three starter Pokemon for Gen 1 games. This on is by far the easiest so far, so literally anyone can give this tut a go.....
Step 1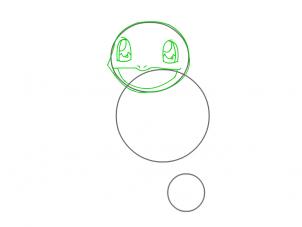 Okay, first draw some guidelines, just three circles. The top circle should be slightly oval in shape, due to the head not being perfectly round. Then draw in the shape of the head, following the oval, and the features on Squirtle's face. Draw the eyes from the outermost lines, inwards to make it easier.
Step 2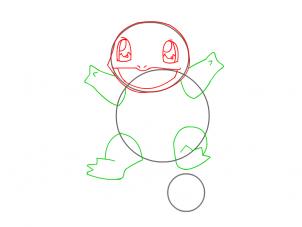 next, using the largest circle as a body shape, draw Squirtle's arms and legs. The gap between each limb should be about the same.
Step 3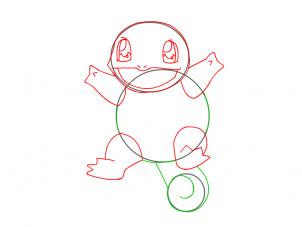 Next you can either draw in Squirtle's body, or, seeing as his body literally is the guideline circle, you could just rub out the bits that overlap the arms and legs. You can also draw in the tail.
Step 4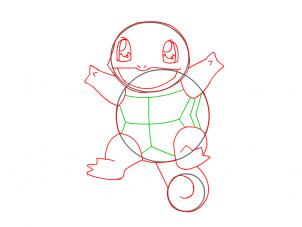 Finally, draw Squirtle's shell markings.
Step 5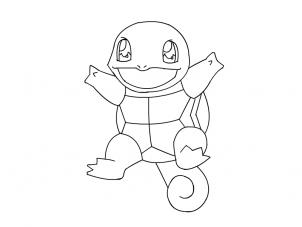 And that's it! A very easy, super-cute Squirtle! I hope you've found this tutorial helpful, and I would love to hear your thoughts in the comments section. Stormy :)

You will find incredible drawing tutorials for kids with step-by-step explanation how to create great drawings. All how to draw tutorials on HelloKids are provided by our partner, Dragoart.com. Pets, Pokémon, fantstic beast and dragons, be sure you will find something to draw on Hellokids!