How to Draw Frogs For Kids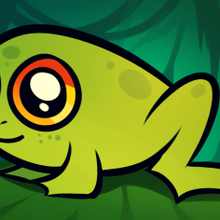 Yup, another lesson on frogs because frogs are so darn cute. Up next I will show you "how to draw frogs for kids", step by step. I have always liked making tutorials on frogs because they can be drawn in so many different styles and the great thing is, almost all the poses are easy to replicate. When drawing frogs you only have to made the shape of the body then the legs and eyes. I know you will find this submission helpful even if you are way beyond the novice side. Adios mi amigos and enjoy!....
Step 1

Here is a neat way to draw the head of a frog in a traditional "catching a fly" pose. Make an oblong shape of a Pac-Man style face. You will then cap off the bottom of the jaw so the mouth is shaped like a cup or bowl. Draw the eye, then draw the first front leg and foot. Color in some of the pupil, then draw the long extended tongue.
Step 2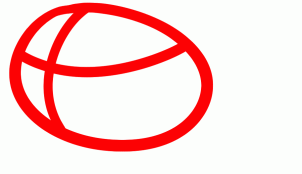 Make the shape of the frog's head and also body. Add the facial guidelines then proceed to step three.
Step 3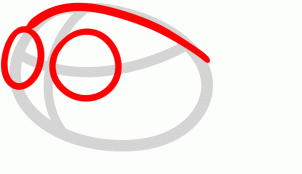 Start making the shape of the head, then draw the eyes.
Step 4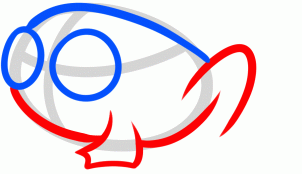 Finish drawing the body, then draw the front and back leg followed by the front foot.
Step 5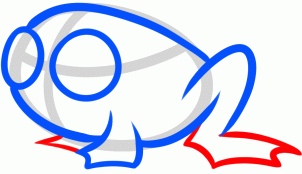 Draw the other feet and legs like so, then proceed to the last drawing step to finish this frog tutorial.
Step 6
Color in the shapes of his pupils, then draw the nose holes, and mouth. Erase the mistakes when you're done.
Step 7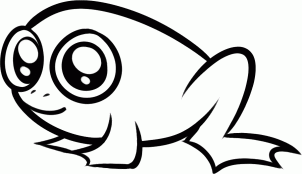 Here you go, a frog for kids. Did you have fun? Good, then color it in.

You will find incredible drawing tutorials for kids with step-by-step explanation how to create great drawings. All how to draw tutorials on HelloKids are provided by our partner, Dragoart.com. Pets, Pokémon, fantstic beast and dragons, be sure you will find something to draw on Hellokids!