How to Draw a Reindeer For Kids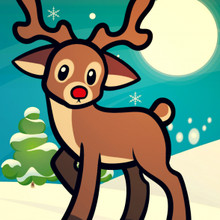 Hey people, today I will be uploading more lessons based on some Christmas stuff. To start the day off right, here is "how to draw a reindeer for kids", step by step. By the red nose you are probably thinking that this is Rudolph, and it very well may be. But in all honesty, this is just a reindeer that can be what you want it to be. A lot of people like drawing reindeer in their own way, but this tutorial will allow you to draw reindeer in a very simple, cute and seasonal manner. Have fun people and be sure to let me know what you think. I shall return so stay put. ....
Step 1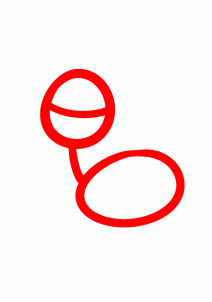 Draw two shapes, one is a circle, and the other is shaped like an egg. Attach the two with a neck line. You will then draw the facial guide on the face.
Step 2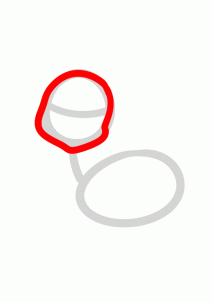 Sketch out the shape or structure of the reindeer's face. Be sure to have a small chin pitch.
Step 3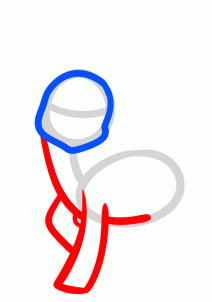 Draw the lining to form the neck, then draw the front legs with one of the legs in a bent pose. Add some of the stomach line, then proceed to step four.
Step 4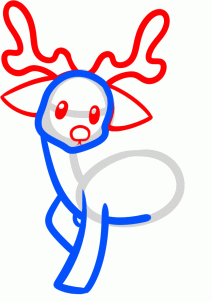 Here we will draw in the face. Draw the cone shaped ears, then draw the branch like antlers. When that is done you can add the eyes but make sure to color those in. Draw the nose and mouth line.
Step 5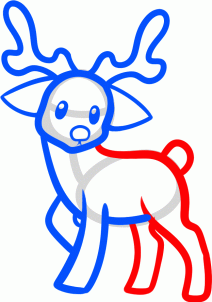 Lastly, draw the back part of the neck, followed by the back, butt, and hind legs. Add a nub for a tail, then erase the mistakes.
Step 6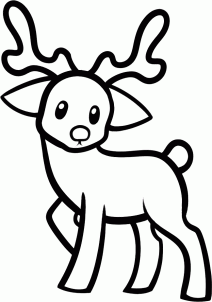 Here is your reindeer for kids. Now you can have fun coloring in this animal to your personal preference.

You will find incredible drawing tutorials for kids with step-by-step explanation how to create great drawings. All how to draw tutorials on HelloKids are provided by our partner, Dragoart.com. Pets, Pokémon, fantstic beast and dragons, be sure you will find something to draw on Hellokids!
Your comments
1 vote(s) - Average rating 4/5
Saturday January, 03, 2015 at 1:29 PM
cool
View other comments