How to Draw Periwinkle, Peri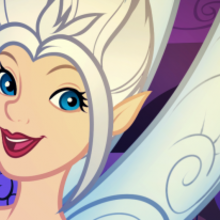 For those of you that are fans of the Disney pixie movies like Tinkerbell, you should recognize the face you see before you now. This tutorial is going to be on "how to draw Periwinkle", step by step. In the new Tinkerbell movie 'Secret of the Wings' we have the pleasure of knowing Peri, (as she is called). She is a spunky, energetic, happy pixie that also happens to be Tinkerbell's twin sister. They are twins because they both came from the same laugh when they where born. I don't want to spoil the story for those of you that didn't see the film, but there is just a few more things I want to mention. Tinkerbell and Peri have the same exact wing pattern which never, ever happens in Pixie Hollow or in the Winter Woods. This will be a fun lesson to tackle because not only will you be drawing Peri, you will also be drawing a fairy. I mean everybody knows how fun drawing fairies is. Anyways, that's all I have to say, I will be back later on today with some more artistic fun. Peace out folks!....
Step 1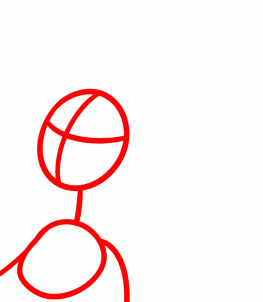 Here you will need to draw out two shapes, one for the head and the other for the torso. Sketch in the facial guidelines, arms and necks.
Step 2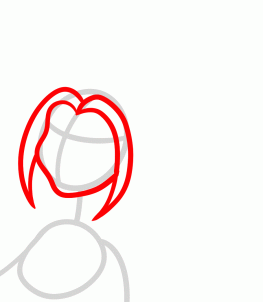 Now that we have the basic shapes all drawn out, we can begin sketching out the structure of her face. When the face is done you can draw the long parted bangs that fall on the sides of her face.
Step 3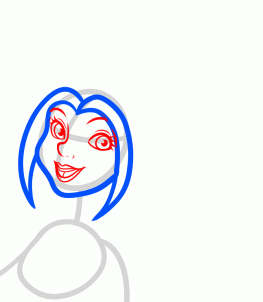 We will begin drawing out the face. Start with the eyes, eyebrows, and then sketch in her nose and smiling mouth. The ears are next, as well as the detailing and definition on her face as well.
Step 4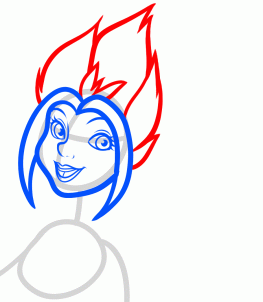 Peri or Perwinkle wears a flare style updo that consists of a few thick strands or chunks of hair.
Step 5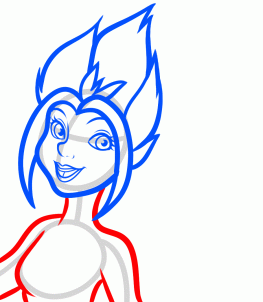 Draw the shape of her neck, then draw in the torso as well as her chest shape. When that is done you will need to sketch out the arms.
Step 6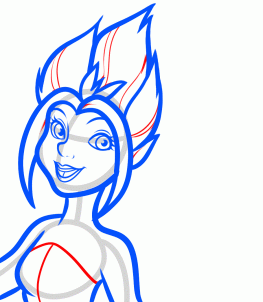 The face, head, and body is all drawn in. Now all you have to do is sketch out the lining to create the dress. Lastly for this step, add the detailing to her hair.
Step 7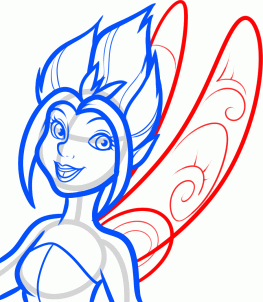 Everything is all set. Now you can finish off Periwinkle by drawing out her beautiful pixie wings. Add the pattern detailing to each wing like so, then begin erasing your mistakes.
Step 8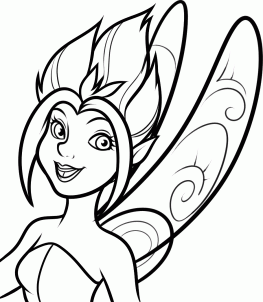 Here is the finished drawing when you are all done. Now you can color her in to really finish things off.

You will find incredible drawing tutorials for kids with step-by-step explanation how to create great drawings. All how to draw tutorials on HelloKids are provided by our partner, Dragoart.com. Pets, Pokémon, fantstic beast and dragons, be sure you will find something to draw on Hellokids!