How to Draw Chibi Nemo, Finding Nemo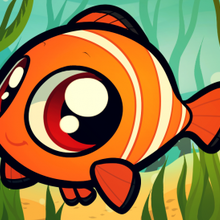 I don't know how I did it, but I managed to turn Nemo into a chibi fish. I don't think I have ever drawn a chibi fish before, but what better way to start a trend than to make a tutorial on "how to draw chibi Nemo", step by step. Nemo has been making headlines recently because I guess there is a second film that is supposed to be coming out in 2016. Nemo is one of my favorite Disney/Pixar characters even still today. I tried making this lesson as easy to follow as I possibly could. Have fun and be sure to leave a comment or rating. Adios and enjoy!....
Step 1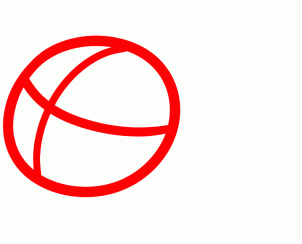 Draw out one circle which will be used to draw out the entire form of Nemo. Add the facial guidelines, then proceed to step two.
Step 2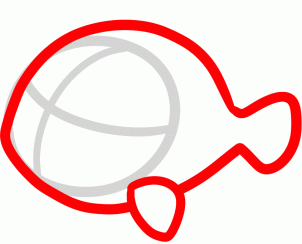 Using the shape, begin drawing out the entire body shape for Nemo's body. This should include the pectoral fin and tail.
Step 3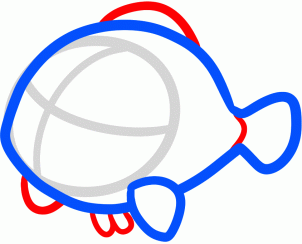 Draw the dorsal fin, then draw in the other two pectoral fins like you see here.
Step 4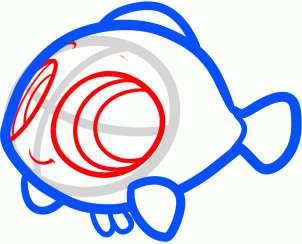 To make a chibi style face, you will need to make large circles for Nemo's chibi eyes. Add some brows, then his cute smile.
Step 5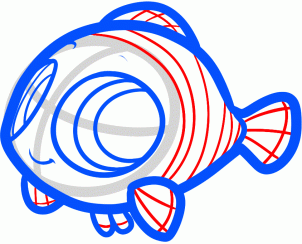 Lastly, draw in all the stripes that make up Nemo's clown fish design. Erase all the mistakes and guidelines you made.
Step 6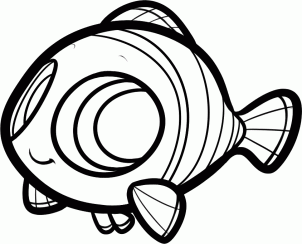 Here is what your finished drawing looks like when you are done. Now grab your orange, black, white, and blue crayons or other coloring tools, to bring your chibi Nemo to life.

You will find incredible drawing tutorials for kids with step-by-step explanation how to create great drawings. All how to draw tutorials on HelloKids are provided by our partner, Dragoart.com. Pets, Pokémon, fantstic beast and dragons, be sure you will find something to draw on Hellokids!