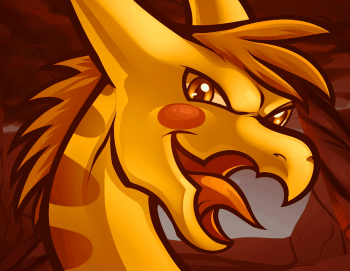 I'm back! And yes, with more awesome anime and dragon tuts, so stay tuned! I've been practicing poses for various dragons and anime bodies. So far, improvement has been taking place. In this new tutorial, I will help improve your skills on 'how to draw dragon Pikachu', step by step. This was a lot of fun to work on, especially playing with the colors and shadows. I re-shaded this picture twice because of unpleasing results. I'll give you a few basic steps on drawing a full body of the Pikachu dragon. Be sure to let me know how you did or if you want to see more of these types of tutorials. Don't forget, Halloween is coming up which means more zombie artwork! Anyways, have fun, and don't forget to love, comment and favorite this lesson!....
Step 1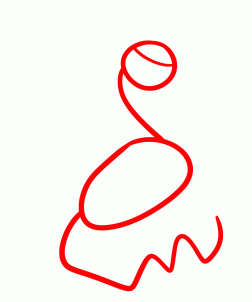 Begin by making a circle for the head, then draw out the body shape. Make the tail line with an electric bolt pattern at the end.
Step 2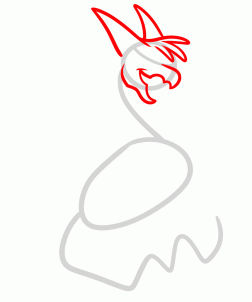 Begin drawing out the structure of the face or snout which is also the mouth too. The mouth lining should have some points. Draw the two horns like so, and give this Pikachu dragon some fluff on his head for added cuteness.
Step 3
Now we will draw in the face. Start with the eyes, then draw the round marks on the cheeks. Line the tips of the horns, then draw in the tongue, and nostrils.
Step 4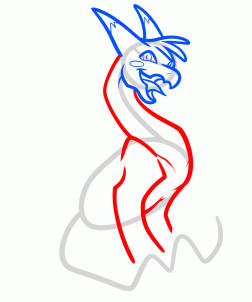 Draw the back of the neck shape, then the front which turns into the chest. Draw the start of the front legs, and sketch in some detailing on the belly and chest.
Step 5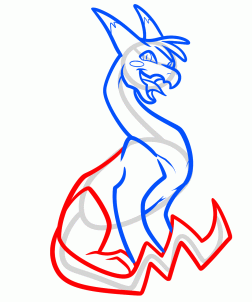 Draw the lining to form the back, then draw in the hind leg. Draw the toes, and finish off the dragon by drawing the thick electrifying tail.
Step 6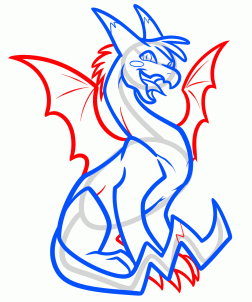 For your last drawing step all you have to do is draw in the bat style wings, then draw the talons which should have a sharp look. Add the detailing to the wings, then sketch in some tuft of hair on the back part of the neck. Erase the mistakes and guidelines.
Step 7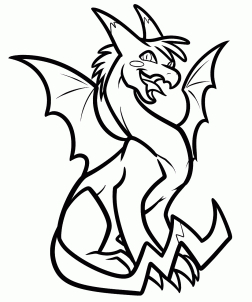 Here is what your drawing of a Pikachu dragon looks like when you are finished. Now all you have to do is color him in.

You will find incredible drawing tutorials for kids with step-by-step explanation how to create great drawings. All how to draw tutorials on HelloKids are provided by our partner, Dragoart.com. Pets, Pokémon, fantstic beast and dragons, be sure you will find something to draw on Hellokids!