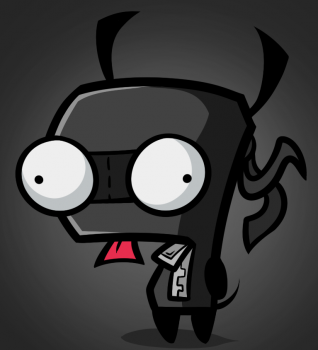 Here he is, ninja Gir. Someone asked that I make Gir in a ninja suit, so since I love drawing ninja, I went ahead and filled the request. Gir is totally immersed in black with only the silver of his zipper, and the red of the tongue standing out. I really like the way that this version of Gir came out, and hopefully you will to. This is a regular standing Gir who is ready and willing to take on anyone who gets in his way. When you learn "how to draw ninja Gir", you will have another great costume creation to add to your Invader Zim character drawing collection. Have fun folks, and be sure to stay tuned in because I think I may be uploading something cool later on today. Peace people and enjoy!....
Step 1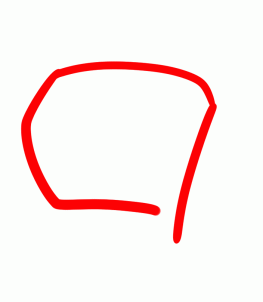 Start off by drawing the shape of Gir's head which in this pose looks like a left sided P.
Step 2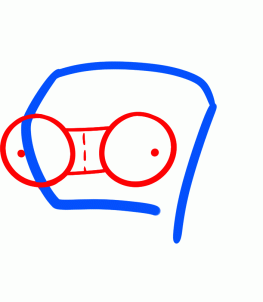 Next, draw out the large circles for the eyes, color in the pupils then draw the connecting mask between the eyes like so with a stitch line vertically in the center.
Step 3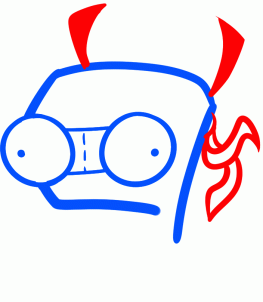 Draw and color in the ears, then draw in the tie behind the head which is fluttering in the wing.
Step 4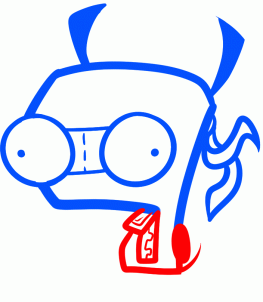 You will now draw in Gir's torso, then draw the zipper, zipper tab, then his arm. Color in the arm solid like so, then add a thin tail.
Step 5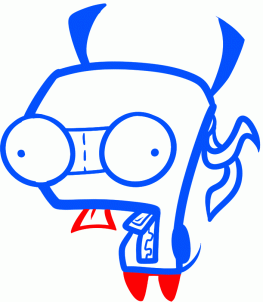 Draw the legs and color them in as well, then draw the tongue. Erase the mistakes like so, then you can move to the last step to see what ninja Gir should look like.
Step 6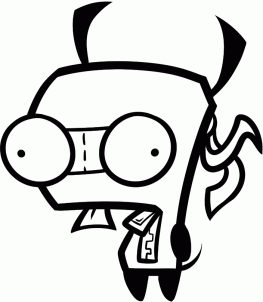 That's it, you're all done. Now you can get busy with coloring him in. I hope you liked this tutorial on drawing ninja Gir.

You will find incredible drawing tutorials for kids with step-by-step explanation how to create great drawings. All how to draw tutorials on HelloKids are provided by our partner, Dragoart.com. Pets, Pokémon, fantstic beast and dragons, be sure you will find something to draw on Hellokids!