How to Draw a Bulldog For Kids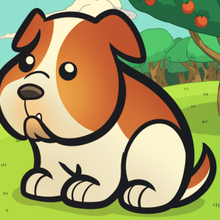 Here is another fun breed in a for kids style. I was thinking what type of dog to do next, and then I read a request that asked if I could make a tutorial on "how to draw a bulldog for kids", step by step. Naturally when a good idea comes my way I will jump all over it. I like the way that this bulldog came out because it reminds me of those chezzie cartoon animals that I used to watch when I was a kid. The position that the dog is in is a 3/4 angle. The lesson itself should be pretty simple to tackle and complete which means you won't be spending a long time drawing a bulldog for kids. I have one of these dogs in a regular drawn style so be sure to check that out. Well, that's all I guess. Have fun with this tut and I will be back soon with more lessons for you all. Peace people!....
Step 1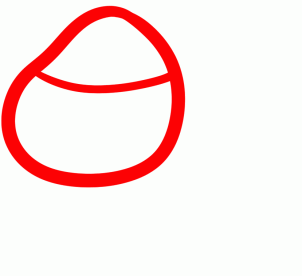 Start off by making the shape of a warped candy corn then add the one facial guideline.
Step 2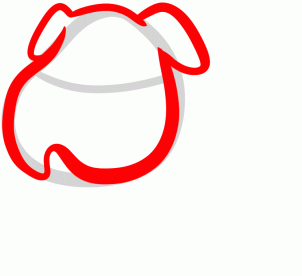 Next, draw out the round sagging face shape like so, and be sure to have a notch in the center of the chin for the bottom jaw in the next step. Draw the ears, then move to step three.
Step 3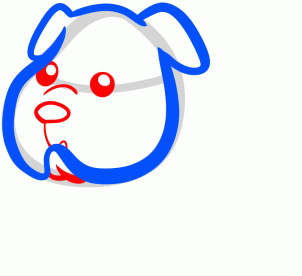 Draw and color in the eyes like so. When that is done you can draw the snout and nose, then draw in the tooth and bottom jaw.
Step 4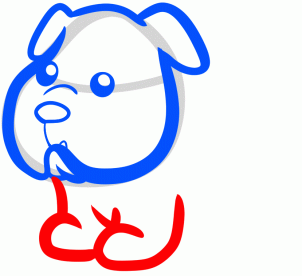 Draw in the front legs and paws in a very simple fashion. Bulldogs have stubby legs because they are stubby dogs.
Step 5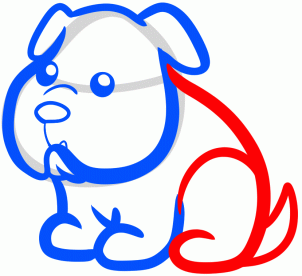 Finish drawing out the body starting with the back arch, then draw the hind leg, paw and finally the short tail.
Step 6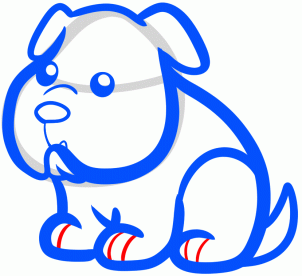 All you have to do here is add the toe lines, then you're ready to start erasing your mistakes.
Step 7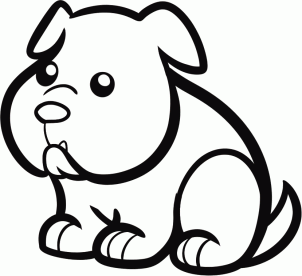 Here is what your bulldog looks like when you are all done. Now choose your colors when bringing this little guy to life.

You will find incredible drawing tutorials for kids with step-by-step explanation how to create great drawings. All how to draw tutorials on HelloKids are provided by our partner, Dragoart.com. Pets, Pokémon, fantstic beast and dragons, be sure you will find something to draw on Hellokids!