How to Draw a Husky For Kids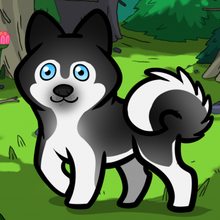 What kind of person would I be if I didn't make a tutorial on "how to draw a husky for kids". The husky is probably one of the more popular breeds in the k-9 family. They have the appearance of wolves, and because of this they are used in the breeding process when it comes to the wolf hybrid species. Alaskan Malamutes are one of the breeds that are commonly crossed with wolves to make the breed. I love the look of the husky and malamutes, by my breed preference is the German Shepherd. To me they resemble wolves the fullest because of their size, appearance, and fearlessness. Nonetheless, I still enjoyed drawing a husky for kids as I'm sure you will too. If there is a breed that you would like to see as a 'for kids' lesson, just let me know. I will be back later with my last tutorial for the day so stay tuned in. Peace out people!....
Step 1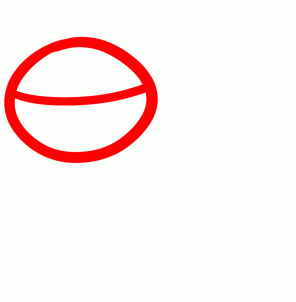 Make a circle for the head, then add the facial guideline.
Step 2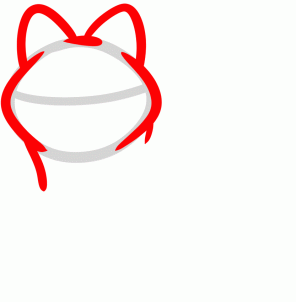 You will now draw out the shape or structure of the head, then draw in the ears as well as the neck. The neck should actually look thick because of the coat.
Step 3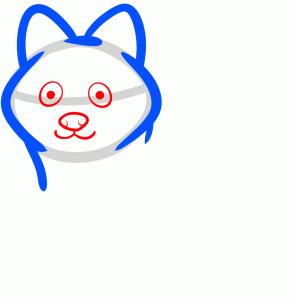 Using the facial guidelines, draw the eyes, nose and mouth. Color in the pupils, then add detailing to the nose.
Step 4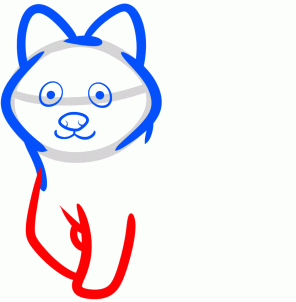 Draw in the front legs, as well as the squared off paws. You will also need to add some shaping to the chest.
Step 5
make the back line, as well as the curled up puffy tail. Draw in the edging of the the tail so that there is pieces of hair sticking out.
Step 6
For the last step draw the belly, then the back legs. Erase the mistakes you made to clean up the drawing. You can also add the marking lines for the husky's coat if you want.
Step 7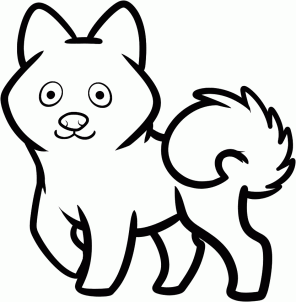 Here is your new husky drawing. Now you can color her/him in.

You will find incredible drawing tutorials for kids with step-by-step explanation how to create great drawings. All how to draw tutorials on HelloKids are provided by our partner, Dragoart.com. Pets, Pokémon, fantstic beast and dragons, be sure you will find something to draw on Hellokids!