How to Draw a German Shepherd For Kids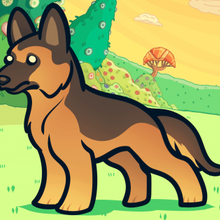 Well my day is almost done so here is another tutorial that will be on another animal for all you 'for kids' lesson lovers. Up next I will be showing you "how to draw a German Shepherd for kids", step by step. This is probably one of my favorite German Shepherd drawings I have done in a while. Even though I have two shepherds of my own, I still love the typical saddle back colored shepherds. The nice black colored coating with the black muzzle face mask is one of the prettiest colored Shepherds, or at least to me. Well, this lesson is going to be super fun and extra exciting because you will be drawing a shepherd in the most easiest way possible. Okay guys, I'm all done with this description, now it's time for you to tackle this task. Adios people and enjoy!....
Step 1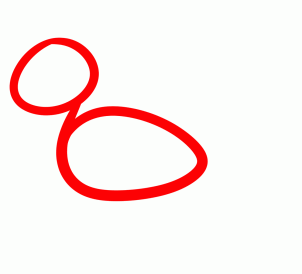 The first thing you will need to do is make the shapes for the head and body. Connect the two with a neck guide, then move to step two.
Step 2
Here you will start drawing out the forehead, and muzzle. Draw the bottom as well as the small beady looking eyes.
Step 3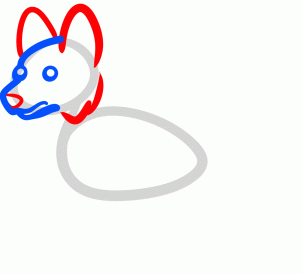 Draw the nose tip, then draw the batty looking erect ears. Make sure the ears are pointed but rounded, and the cheek or jaw lining should be drawn in a fluffy looking manner.
Step 4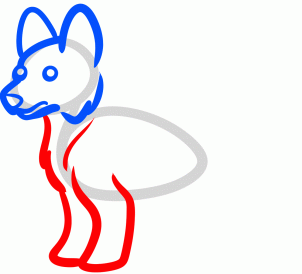 Here you will draw out the front part of the body which is the chest and front legs. The bottom of the legs should be lined in a rounded but straight fashion instead of drawing paws.
Step 5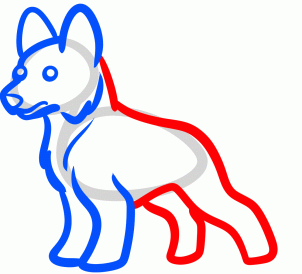 The next thing you want to do is draw out the back part of the shepherd's neck, then draw the arch of the back. Finish off the body by drawing the butt end, rear legs, and stomach. German Shepherds have a very large chest, which is why the front part of the body looks very noble.
Step 6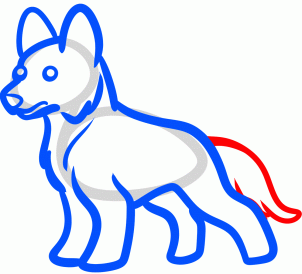 draw in the tail which should be fluffy. The tail when in a pose should be relaxed. Since this is your last step, you will need to erase the mistakes that you might have made along the way.
Step 7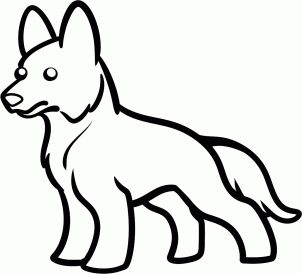 Here is what your shepherd looks like when you are all done. Now you can add the saddle back markings, or maybe color it in another color pattern you like.

You will find incredible drawing tutorials for kids with step-by-step explanation how to create great drawings. All how to draw tutorials on HelloKids are provided by our partner, Dragoart.com. Pets, Pokémon, fantstic beast and dragons, be sure you will find something to draw on Hellokids!
Your comments
1 vote(s) - Average rating 4/5
Wednesday January, 21, 2015 at 01:26 AM
Its cool
View other comments