How to Draw Spiderman Gir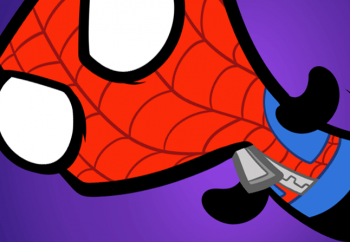 Here it is, you asked for it and I made it happen. Up next we will be tackling the task of learning "how to draw Spiderman Gir", step by step. Gir can come in all different types of styles, dressed up in all sorts of outfits. Whether Gir wants to be a rock star, superhero, or even an ordinary dog, he is always fun to recreate no matter what. I love Gir, I know plenty of you love Gir, so what better way to celebrate how much we love this character then to draw Gir dressed up as our favorite characters. I had a lot of fun with this drawing so I know you guys will definitely love it too. You will find that the steps are easy to follow, which makes drawing this Spiderman version of Gir so easy. I have to go for now, but I will return. Adios people and like always, enjoy!....
Step 1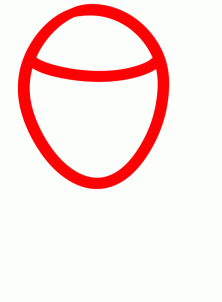 Start off with an egg shape for the head, then draw in the one facial guideline like so.
Step 2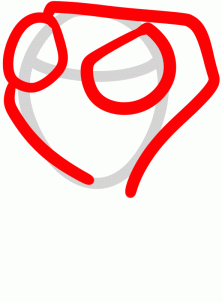 Next, begin drawing out the actual structure of Gir's head. make sure the top part of the head is flat, and the rest of the face is well formed. Draw in the eyes like so, as well as some of the neck.
Step 3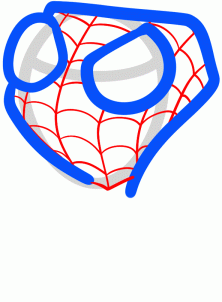 Draw in the webbed lines all over the face and head like so, but you may want to do this after you erase the facial guidelines. Once this part is complete you can move to step four.
Step 4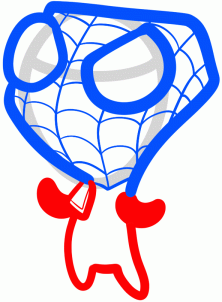 Draw out his small body followed by the ragging arms. Draw in the zipper tab like so, and color in the arms solid.
Step 5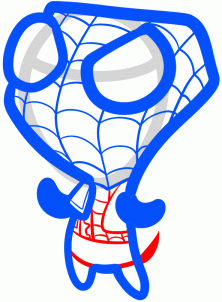 Lastly, draw out the rest of the costumes detailing or defining lines. Draw the tail, then erase the mistakes.
Step 6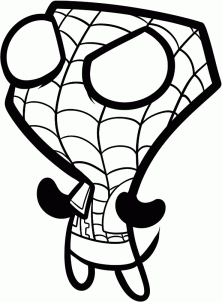 I now give you Spiderman Gir. You can color him in, then add this drawing to the rest of the Gir art collection.

You will find incredible drawing tutorials for kids with step-by-step explanation how to create great drawings. All how to draw tutorials on HelloKids are provided by our partner, Dragoart.com. Pets, Pokémon, fantstic beast and dragons, be sure you will find something to draw on Hellokids!