How to Draw Dipper, Gravity Falls, Dipper Pines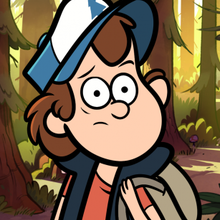 There is a new show on Disney kids that everyone is raving about. It's called Gravity Falls, and its about two people that happen to be brother and sister. Their names are Dipper and Mabel Pines. Dipper and Mabel looked forward to the summer, but when their parents ship them off to great uncle Stan's house, things change real fast. They embark on an ongoing journey as they live within one of Oregon's weirdest museums 'The Mystery Shack'. Unusual things happen to tourists when they stop by Uncle Stan's place, but to Dipper and Mabel it's just a weirdo place that happens to be owned and run by an uncle that is considered nuts. This lesson will show you "how to draw Dipper", step by step. He is a twelve year old curious boy that is eager to solve the mysteries and secrets of Gravity Falls Oregon. I hope you enjoy drawing Dipper, he is after all the main character of the show.....
Step 1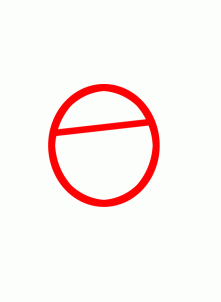 Begin with a circle for the head then add the facial guideline.
Step 2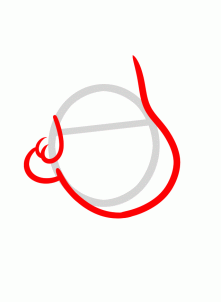 You will begin drawing out the weird shaped face that Dipper has including the ear and some of the side burn hair.
Step 3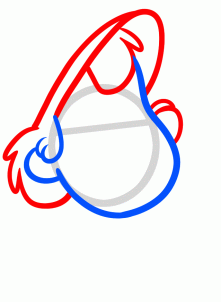 Next, draw the lid for his hat or cap, then draw in some more of the hair as well as the bangs.
Step 4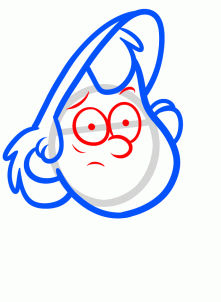 Using the facial guide, make two circles for the eyes, then color in two dots for his pupils. The eyes should come out looking like he is in an excited daze. Draw the nose, mouth, and eyebrows too.
Step 5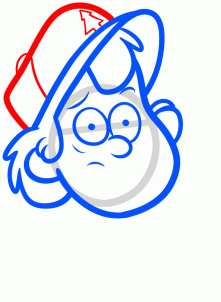 Here you will finish drawing out the bowl part of the baseball cap, then draw in a pine tree in the center.
Step 6
Now draw the collar for the jacket or vest, then the openings.
Step 7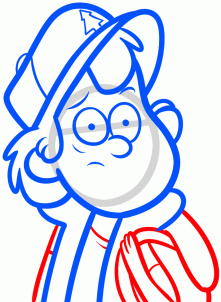 Finish drawing the vest, then draw in his arms as well as the backpack. Draw in the sleeve on the arm, then you're done. Erase the mistakes then you're done.
Step 8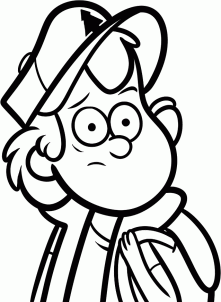 Here is what your character looks like when you're done. Now all you have to do is color him in.

You will find incredible drawing tutorials for kids with step-by-step explanation how to create great drawings. All how to draw tutorials on HelloKids are provided by our partner, Dragoart.com. Pets, Pokémon, fantstic beast and dragons, be sure you will find something to draw on Hellokids!