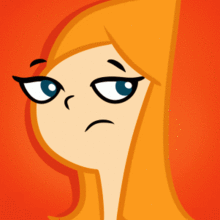 Hey guys, here is another easy tut on a character from Phineas and Ferb. It's none other than Phineas's sister, Candace. Today I thought that folks would enjoy learning "how to draw Candace easy", step by step. Included with this lesson is a frontal tut that will not only have you drawing this spunky female figure in no time at all, it will also leave you drawing her in two views, a 3/4 view, and a full frontal view. I always have fun making replications of Disney's characters because they are so bright, colorful, and easy to recreate. The step by step lesson is going to be fun for those of you that are novice artist because Candace is only going to be drawn from the neck up. Well, that's about it. I do have a full tutorial on Candace that can be found in the Disney section under the 'Cartoons' category. Adios people and enjoy!....
Step 1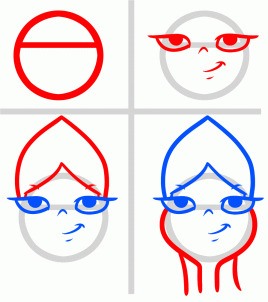 Begin by making one circle then add a facial guide through it. Next, draw Candace's eyes, as well as color in her pupils. You will draw the nose, mouth and chin too. After the face is drawn out you can make a cone like shape for her hairstyle. Add the eyebrows, then draw the bulb like shape of her face, make the skinny neck, and then the length of her hair.
Step 2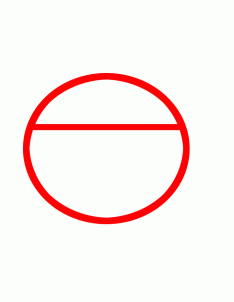 For for the 3/4 lesson. Make a circle like so, then draw a facial guideline.
Step 3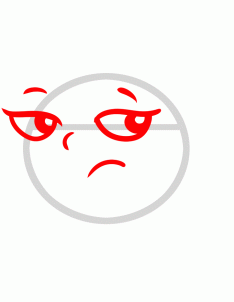 Using the facial guide make her eyes, as well as her eyeballs or pupils. Draw the eyebrows, nose and mouth too.
Step 4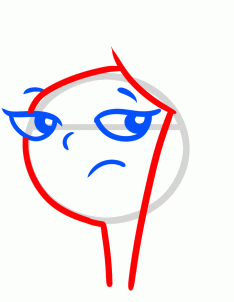 The shape of Candace's face is sort of shaped like a gold club. Make the face shape, then draw her neck and parted hairline.
Step 5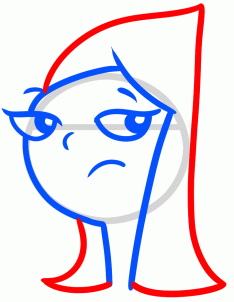 Finish her hair style like so, then make sure that the hair length is added too. Erase the mistakes and guides, then you're done.
Step 6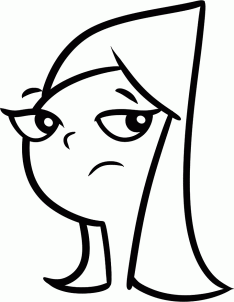 Look how nice Candace looks. She is all ready to be colored in. Great job folks!

You will find incredible drawing tutorials for kids with step-by-step explanation how to create great drawings. All how to draw tutorials on HelloKids are provided by our partner, Dragoart.com. Pets, Pokémon, fantstic beast and dragons, be sure you will find something to draw on Hellokids!