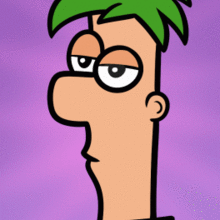 Okay folks, I noticed that Ferb was in the top 50 so I thought that making a lesson on "how to draw Ferb easy", step by step would be something that folks would appreciate and enjoy. This lesson was fun making because I haven't heard much on the animated television series Phineas and Ferb but I know it still airs, or at least I think it does. Anyhow, something as simple as this creation is going to make drawing Ferb easy fun and exciting. There isn't going to be any speed bumps in the road because I made sure to recreate Ferb in an extremely simple manner. Well, that's it folks have fun and enjoy yourselves. ....
Step 1
Start off the first step by making two small shapes for the eyes, then draw the hunker of a huge nose.
Step 2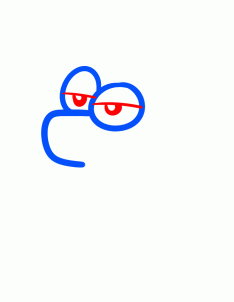 The next thing you need to do is draw the lid lines on each eye, then draw the eyeballs.
Step 3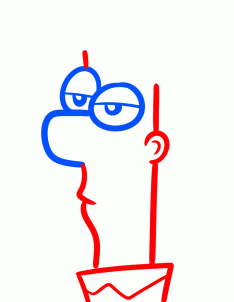 Next, draw Ferb's forehead and back part of the head and neck, as well as the mouth and front part of the neck. You will then draw the shirt collar and then move to step four.
Step 4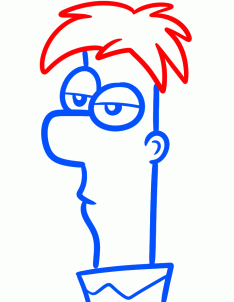 All you have to do now is draw out Ferb's messy hairstyle, then you're all done. Erase the mistakes you made along the way.
Step 5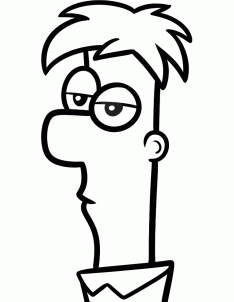 Here is Ferb when you are all done. Now you can color him in then join him with the rest of the gang.

You will find incredible drawing tutorials for kids with step-by-step explanation how to create great drawings. All how to draw tutorials on HelloKids are provided by our partner, Dragoart.com. Pets, Pokémon, fantstic beast and dragons, be sure you will find something to draw on Hellokids!