How to Draw Bananas For Kids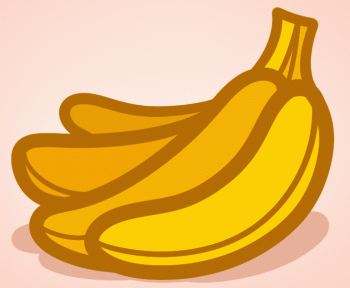 I know this may seem a little ridiculous to be uploading, but three people asked if I could make a lesson on "how to draw bananas for kids", step by step. There is no real wrong way to make a banana bundle, all you are doing is drawing a cluster. Drawing fruit can be real fun and exciting especially if you add cute chibi like faces on the surface of the food. Even though drawing for kids lessons are almost incredibly easy, they can be entertaining nonetheless. Anyhow, here is drawing bananas for kids. Have fun with this tut, and use what you just recreated in a creative display. I will return with one more for kids lesson so stay tuned in because it is going to fall in the 'fantasy' section. Adios mi amigos!....
Step 1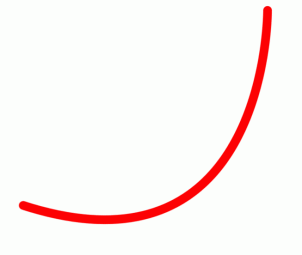 Start with one swift swoop and draw a curved line. This will be the base line for your bundle of bananas.
Step 2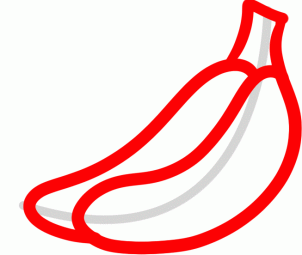 Next, draw the shapes of two bananas like so, then make the thick stem which holds all of them together.
Step 3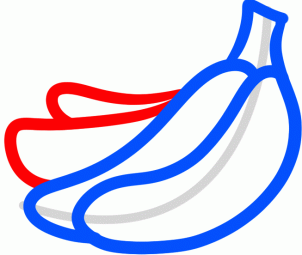 AS you can see the last two bananas are going to be drawn shorter than the rest. This is to give the cluster a whole look.
Step 4
Add the detailing to the bananas like so, then detail the stem. Erase the mistakes if you made any.
Step 5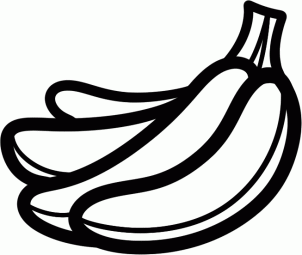 When you are all done your drawing should look like the one you see here. Now you can color them in and be on your way.

You will find incredible drawing tutorials for kids with step-by-step explanation how to create great drawings. All how to draw tutorials on HelloKids are provided by our partner, Dragoart.com. Pets, Pokémon, fantstic beast and dragons, be sure you will find something to draw on Hellokids!