How to Draw a Hyena for Kids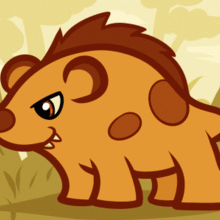 Well, I'm pretty much finished with my lessons for the day, but that doesn't mean I don't have to work on getting more done. I will take a break for a while and later get back to the old grind after I take a breather. For now I have another animal species that I have drawn once before but never in a 'for kids' fashion. I know a lot of kids and even adults are fond of hyenas, but many folks don't actually know how to draw one. So because of this I wanted to make a super simple tutorial that will show you guys "how to draw a hyena for kids" in a step by step fashion as I always do. I look at hyenas in a different way then I used to because of a show that I watched on cable that viewed animals in the wild. They told a story of a lion and a hyena, but the story for the lion was way more sad then it was for the hyena. The hyena are literally a brutal animal species that has a "no holds bard" lifestyle. They kill their siblings, betray one another and have no morals at all. Of course that's my interpretation on a humans point of view. This lesson actually shows you a simple way to drawing a hyena which is cool because they are still a very interesting animal species even if they are grotesque. I made sure to include the devious facial expression because that is exactly how they are. I hope you enjoy this tutorial, and when I come across the name of that National Geographic episode I will let you know. Adios people and take it easy!....
Step 1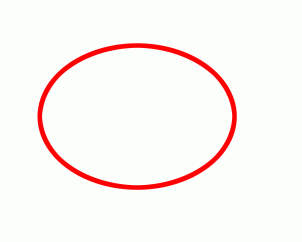 Start the first step by making a large egg shape for the body guide of the hyena.
Step 2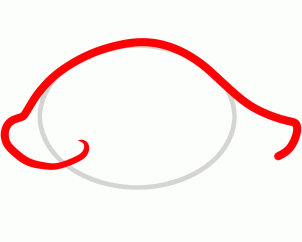 You will now begin the drawing process of making the body. Start a little into the shape you drew and begin with a rounded corner which will be for the nose of the animal. Next, continue the lining until you have an arched or humped over back line as well as the tail formed.
Step 3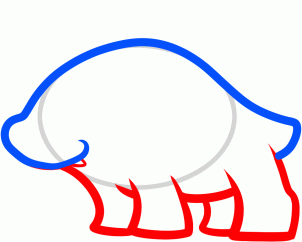 Draw in the front part of the neck like so, then draw in the front legs, stomach, and back legs. You will also need to give this guy a tooth. Notice how the legs are trunk like in shape.
Step 4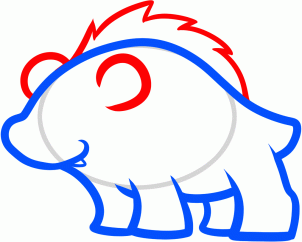 You will now give your hyena some big rounded ears, and a strip of fuzzy hair going down its back like so.
Step 5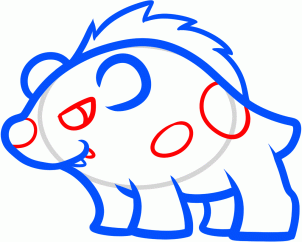 Lastly, draw in the evil looking eye, as well as the nose tip, and some spots. You will also need to add a second tooth too before you begin cleaning up your drawing.
Step 6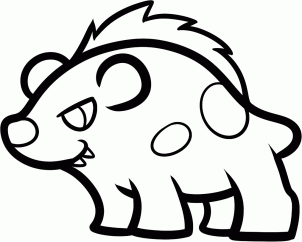 When all is said and done you should end up with a hyena that looks like the one you see here. Now you can color in your animal for finalization. Good work gang!

You will find incredible drawing tutorials for kids with step-by-step explanation how to create great drawings. All how to draw tutorials on HelloKids are provided by our partner, Dragoart.com. Pets, Pokémon, fantstic beast and dragons, be sure you will find something to draw on Hellokids!