How to Draw a Goose for Kids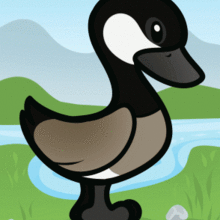 Spring is finally here which means all different types of birds will be coming out of the woodwork. Today I will be uploading two animals that will go in the 'for kids' section. To start, how about we learn "how to draw a goose for kids", step by step. The goose I drew actually came out pretty cute and very colorful even though it's dark colored. I really wasn't expecting this goose to come out so pretty for a 'for kids' based lesson. Nonetheless I still think that most of you guys will enjoy drawing a goose no matter if you're a novice artist, or have been drawing for a while. There is no wrong way to make a goose when you follow this tutorial here on Dragoart.com.....
Step 1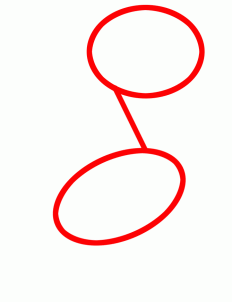 We will be drawing a goose from the side, which means this is going to be a simple lesson. Start with a shape for the goose head, then add a neck line and attach it to an egg shaped body.
Step 2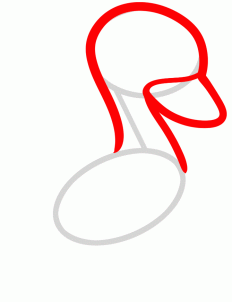 using the shape that you just made, thicken the lining to form a head, then draw the simple U shaped bill. Make the neck in a nice curvy manner like so, then move along to step three.
Step 3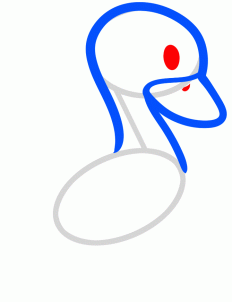 Color in an eye, then a nostril hole on the bill as well.
Step 4
Now that the head and face is all set, you can start working on getting the body drawn out. Do this by making a bowl shape, but at the same time draw in the tail feathers as well as the hint of the goose wing like so. Make the marking line around the bottom part of the neck as well.
Step 5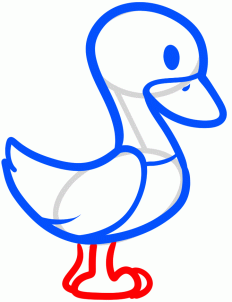 We will be finishing off this goose by drawing out the legs and feet. Once that is done you can start cleaning up your work so you can color in a cleaned up drawing.
Step 6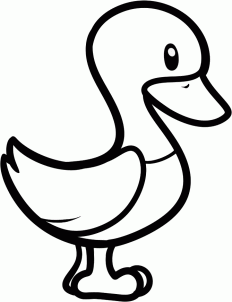 Here is your goose when all is said and clean. You can choose any style for your goose, just make sure you show folks what you have done when your finished.

You will find incredible drawing tutorials for kids with step-by-step explanation how to create great drawings. All how to draw tutorials on HelloKids are provided by our partner, Dragoart.com. Pets, Pokémon, fantstic beast and dragons, be sure you will find something to draw on Hellokids!