How to Draw a Cupcake for Kids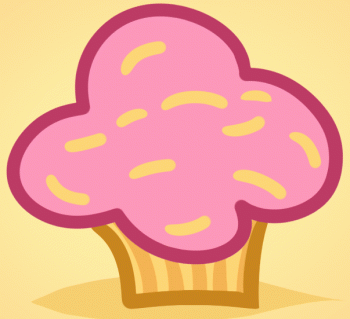 Mm mm, mm mm. Look how sweet and delicious that cupcake looks! I bet you just want to sink your teeth into the pink frosting and yellow cake of this desert treat. More food for kids on the way and this time it's going to be in the form of a yummy cupcake. The inspiration for the drawing style came from the food that Chowder used to cook on the series. He and Mung Daal used to make some weird, but interesting looking food when I used to watch the series. I can still remember the first day I watched the very first episode of Chowder. I was like "OMG, this is so freaking funny and cute". How to draw a cupcake for kids is going to probably be the cutest lesson of the day. It has pink frosting in the lesson, but you can use any color icing you want as well as any type of sprinkles. Once you are done with your cupcake creation, be sure to show someone you know how yummy you can make drawn food look. Thanks for joining me today as we tackled some pretty neat stuff. I will be back tomorrow for you all, so come back again. Adios and peace out!....
Step 1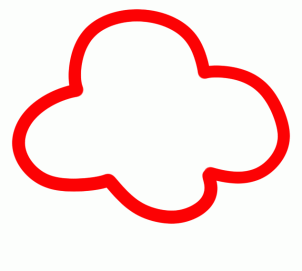 Start your first step by drawing a four rounded shaped cloud like so. This is the cake and frosting.
Step 2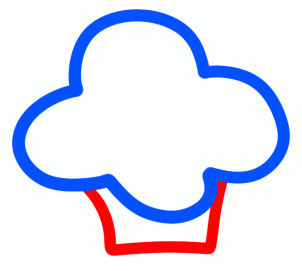 Next, draw in the cup and or base of the cupcake, then proceed to step three.
Step 3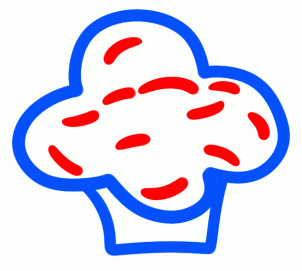 Add some jimmies or sprinkles, than you are all done. Simple as eating pie.
Step 4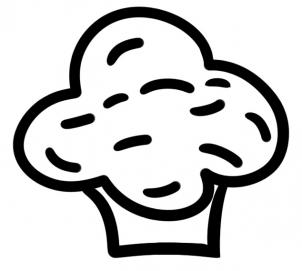 Your finished cupcake for kids looks good enough to eat even when its not colored in.

You will find incredible drawing tutorials for kids with step-by-step explanation how to create great drawings. All how to draw tutorials on HelloKids are provided by our partner, Dragoart.com. Pets, Pokémon, fantstic beast and dragons, be sure you will find something to draw on Hellokids!