How to Draw Tullips for Kids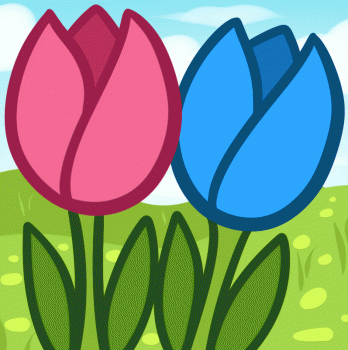 Spring is in the air and so will the smell of tulips very soon. I will start the drawing day with a lesson on "how to draw tulips for kids", step by step. I don't know why tulips are such a big part of spring. I guess it's because they are one of the earliest blooming flowers that really lets you know that warm weather is coming soon. A lot of things start blooming when Spring arrives, and tulips is one of them. I was going to draw just one tulip, but that wouldn't be too fun. Drawing flowers for kids is always an exciting thing for me because I love making new flower creations. When I make them in a for kids style it's even more fun because they are so much easier to draw. Well, it's time for me to shut up, and for you to get started. Have fun drawing tulips for kids guys and I will be back shortly with some more drawing fun.....
Step 1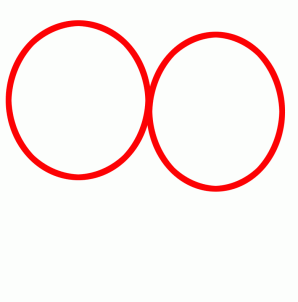 Start by making two good sized circle shapes for your tulips.
Step 2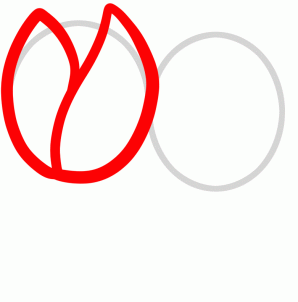 Next, draw two petals in a cup like shape like you see here.
Step 3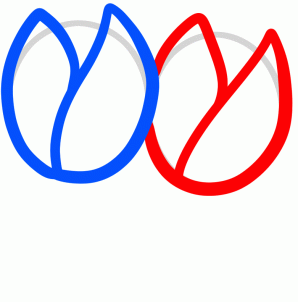 Repeat the same process by drawing another bloom in the very same manner. Make sure the tulips are touching one another.
Step 4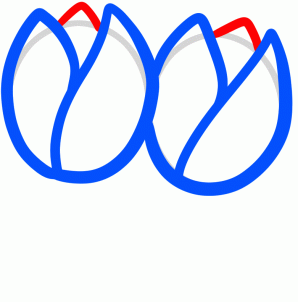 asdf
Step 5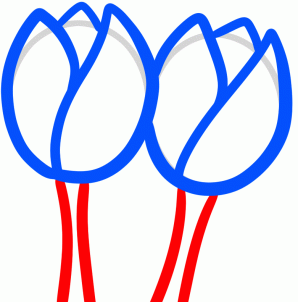 Next, draw in the thick stems like so, and move along to step six.
Step 6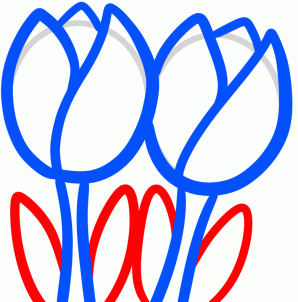 And lastly, draw in the big oblong shaped leaves that are part of the tulips make-up. Clean up the mistakes and you're done.
Step 7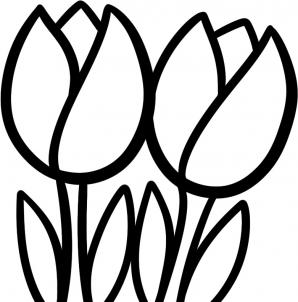 Here is what your tulips look like when you are finished. Now you can go ahead and color them in. Good job folks!

You will find incredible drawing tutorials for kids with step-by-step explanation how to create great drawings. All how to draw tutorials on HelloKids are provided by our partner, Dragoart.com. Pets, Pokémon, fantstic beast and dragons, be sure you will find something to draw on Hellokids!
Your comments
6 vote(s) - Average rating 3.7/5
Wednesday August, 26, 2015 at 10:58 AM
excellent..generous gift of these drawings to the receiver..Thanks a mill! mn
Tuesday August, 18, 2015 at 04:03 AM
it sucked
Thursday August, 13, 2015 at 4:02 PM
I love them flowers so pretty....
Tuesday June, 30, 2015 at 3:31 PM
So good.
Saturday March, 21, 2015 at 3:48 PM
nice
Thursday November, 13, 2014 at 3:50 PM
realy easy
View other comments