How to Draw Strawberries for Kids
This is a simple lesson that will show all you folks that don't know how to draw food too well, so here is drawing strawberries for kids, step by step. To be honest with you I don't know why I made this lesson, I think it was out of boredom because who doesn't know how to make strawberries anyway. I'm not saying that all folks can recreate the strawberry perfect, but I'm pretty sure that if someone draw one of these red delicious fruits on a piece of paper with no drawing experience at all, it would come out looking like what he/she intended. That's about it. Have fun drawing strawberries for kids and let me know if you liked this random lesson at all. Peace out and enjoy!....
Step 1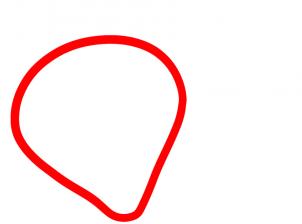 Draw the first outlined shape of your strawberry like so. It sort of looks like a guitar pick.
Step 2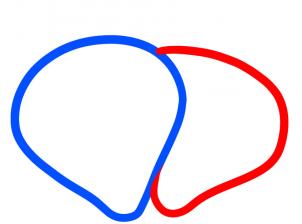 Next, draw the second strawberry but this time make sure to draw it on a slant or tilt.
Step 3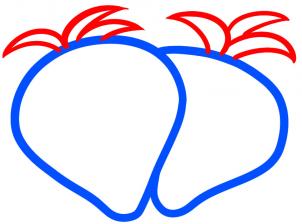 You will now draw in the leaves at the top of each strawberry like so, and then move along to the next and last drawing step.
Step 4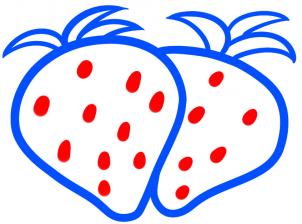 Finally, you will just simply draw the seeds and then you are all done.
Step 5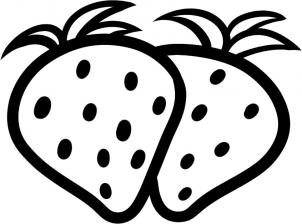 Once you have cleaned up the drawing your line art should come out looking like the strawberries you see here. Color them in red and your finished.

You will find incredible drawing tutorials for kids with step-by-step explanation how to create great drawings. All how to draw tutorials on HelloKids are provided by our partner, Dragoart.com. Pets, Pokémon, fantstic beast and dragons, be sure you will find something to draw on Hellokids!