How to Draw a Cherry Blossom for Kids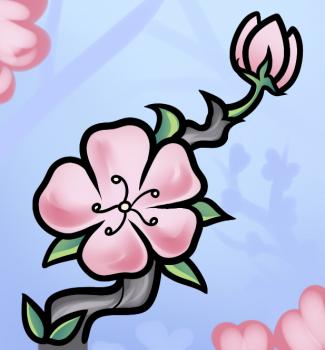 As I mentioned a few times last month, Spring is right around the corner which means trees will be blooming in full swing. One of my favorite trees is the cherry tree, and because of this I wanted to make a blossom that is specifically related to the cherry tree. I know that novice artists have a hard time creating the things that they love, and believe it or not, but the cherry blossom is one of those things that can be confusing to replicate. So because of this, I went ahead and made a tutorial that will show you "how to draw a cherry blossom for kids", step by step. I love the way this bloom came out so much, it inspired me to draw more flowers whether they are from a tree, or from a spring plant. I was in the store the other day and walked by the flower section. I cannot tell you how incredibly pretty everything spelled. I was like 'OMG…so sweet smelling'. The design concept of the blossom conveys how pretty the smell was in the store that day. So I hope you guys enjoy drawing a cherry blossom for kids, and while you guys work on this tutorial, I will prepare more drawing fun for you all. Thanks for joining me today, and remember to comment, rate and fav as well as link share using the buttons under each tutorial image. ....
Step 1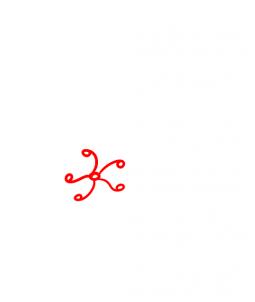 We will be drawing a cherry blossom on a thick cherry tree branch. You will start by making a center circle like so, and then draw five wavy lines branched from the center shape.
Step 2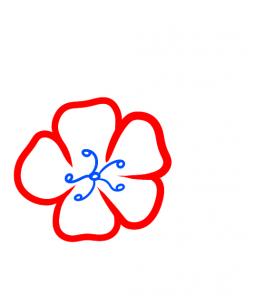 Next, draw the five petal bloom in a square boxy manner like so. This is the cherry bloom.
Step 3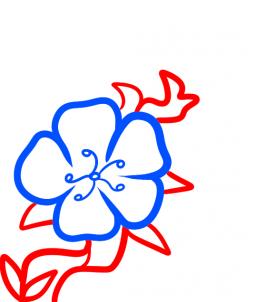 Next, draw in the wiggle shaped branch that the bloom is growing on, and then sketch in some surrounding leaves like so.
Step 4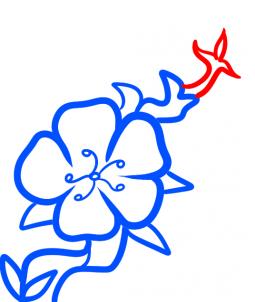 I also wanted to include a small cherry bud with the blossom for a more pretty, and realistic feel So go ahead and draw in a smaller branch at the end of the large one you just drew, and then begin sketching in the cherry bud.
Step 5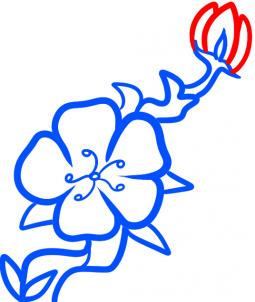 Lastly, draw the three closed petals like so, and begin cleaning up your drawing freeing it from mistakes and guides.
Step 6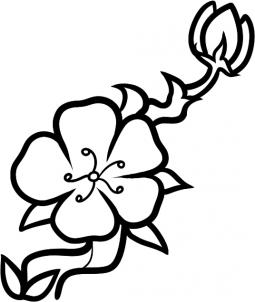 And Whala...here is your new drawing of a cherry blossom for kids. Color it in and hang it somewhere to remind you that spring is near.

You will find incredible drawing tutorials for kids with step-by-step explanation how to create great drawings. All how to draw tutorials on HelloKids are provided by our partner, Dragoart.com. Pets, Pokémon, fantstic beast and dragons, be sure you will find something to draw on Hellokids!
Your comments
1 vote(s) - Average rating 4/5
Saturday April, 18, 2015 at 8:43 PM
I love this I am drawing so good I love this so much
View other comments