How to Draw an Ape For Kids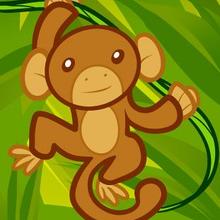 Okay guys I have another cute for kids lesson coming your way once again and this time you will be learning how to draw an ape for kids, step by step. Drawing monkeys is so much fun because they are so easy to do when drawn in a simple, cartoon like manner. Today the ape that I am showing you how to draw is having fun swinging on a tree vine from the jungle that he or she lives in. The simple concept design is going to make this monkey fun to tackle and even funner to color in. Its been a long while since I made a lesson on an ape, but now that I did I know you guys will have a blast. If there is another animal species, or person, place r thing that you would like to see as a tutorial in a for kids manner, just drop me a request and I will fill what you need or want. As for now, I am going to tackle another tutorial so I can get it up for you folks to enjoy. Peace out people!....
Step 1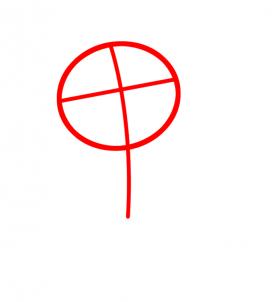 Begin by making a circle for the head and then sketch in some facial guidelines as well as a body guide.
Step 2
Thicken the head shape and then draw in two big round ears.
Step 3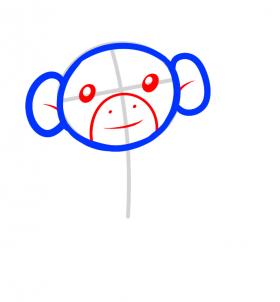 Lets color in some eyes, and then draw the marking line that shapes out the ape's snout or nose and mouth area. Add two dots for the nostrils, and then draw a simple mouth in the form of a smile. Add some ear detailing and move along.
Step 4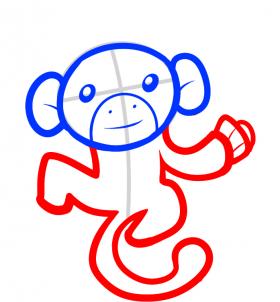 Draw the outlining of the apes body which includes the torso, legs, right arm and hand, as well as the long tail that curls.
Step 5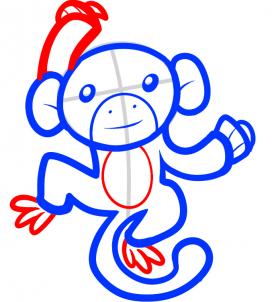 Draw the left arm and hand and then draw the foot and toes. You will then make the marking shape on the belly which is in an oval outline.
Step 6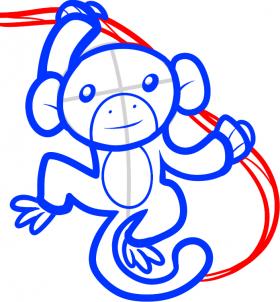 Now lastly, draw the vine that this ape is holding onto and add some vine detailing. Clean up the drawing and then you are all set to see how your ape looks when he or she is all cleaned up.
Step 7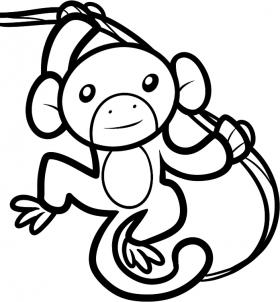 This is it guys, the final results to how your ape looks. Color in your drawing and show folks what you have just done.

You will find incredible drawing tutorials for kids with step-by-step explanation how to create great drawings. All how to draw tutorials on HelloKids are provided by our partner, Dragoart.com. Pets, Pokémon, fantstic beast and dragons, be sure you will find something to draw on Hellokids!