How to Draw a Lamborghini for Kids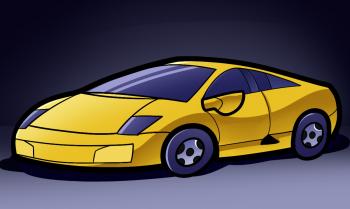 There is a very popular lesson on Dragoart that has thousands of views and it's not even an anime character. Today I decided that since so many people has viewed the lesson on drawing a Lamborghini, I bet there are novice artists out there that wish there was an easier version of this very popular sports car. Well, today I will be providing a tutorial on "how to draw a Lamborghini for kids", step by step for all the car lovers out there. My original Lamborghini is blue, so I decided to go with the next favorite color in the sports car industry, yellow. Of course you can go with red, black, or white, but blue and yellow is the most common. I have to say, this is one car that I enjoyed making a lesson for. I hope all you have as much fun as I did as you tackle the task of drawing a Lamborghini for kids too. Peace out peeps!....
Step 1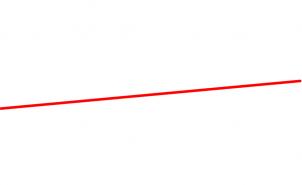 Make a slanted horizontal line for the base of the car.
Step 2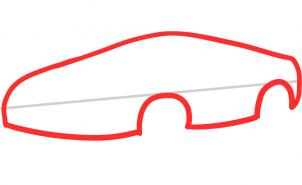 Using the first line you drew in step one, draw out the outline of the car or Lamborghini like so. Be sure to draw both wheel wells.
Step 3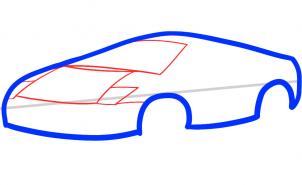 Now draw in the odd shaped windshield and then draw the square shape of the hood. Make the box shapes for the headlights like so, and draw the bumper or fender line.
Step 4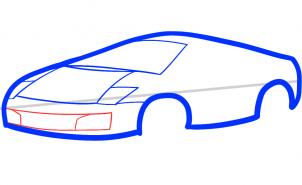 Draw the detailing in the front fender like so, and when you have got it perfected, move to step five.
Step 5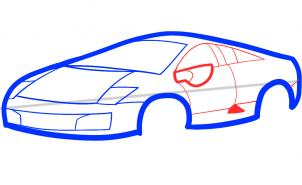 Next, here you will sketch the lining that will shape out the windows, door, and then the runner at the bottom where the door is. Draw in the side mirror, and move to step six.
Step 6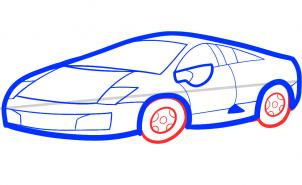 Okay guys are you ready to finish up this Lamborghini? All you have to do is draw in the front and back tires, and then draw the nice factory rims. Clean up the mistakes and prepare your drawing for color.
Step 7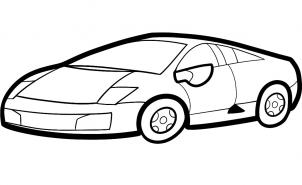 Here is the line art all ready to color in. I know you did a great job because all of you always do. Color it in the way you want and you're done.

You will find incredible drawing tutorials for kids with step-by-step explanation how to create great drawings. All how to draw tutorials on HelloKids are provided by our partner, Dragoart.com. Pets, Pokémon, fantstic beast and dragons, be sure you will find something to draw on Hellokids!