How to Draw Sharks for Kids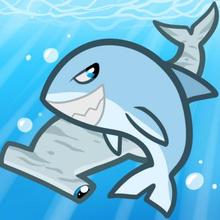 Wow, I submit so many lessons I sometimes feel like I'm running out of words to say. That is why I'm about to make this tutorial description as short as possible because to be honest with ya'll, I don't know how many times I can write about sharks without finding myself in a loss for words. Today you will show yourself how to draw sharks for kids, step by step using this tutorial that I am providing for you. There is so many sharks in existence so trying to pin point any one to include in a lesson was kind of difficult to do. I had to ask my little sister what kinds of sharks she liked best, and I went by her favorites. She chose a regular hammerhead shark, and a tiger shark. The tutorial is going to be very easy to tackle, and when you're done you can let me know if you liked drawing sharks in a for kids manner, or if you hated. Although, I hope none of you hate it because than I wouldn't be doing what I love properly. Have fun guys and like I said before; don't forget to rate, comment or fav. Peace!....
Step 1
Make a circle for the top portion of the shark's body which is going to be for the head. You will then draw the face guide too.
Step 2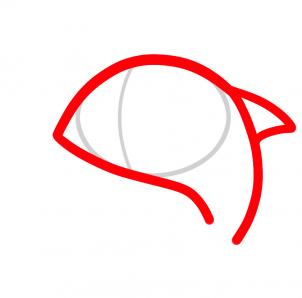 Draw the outline of the first shark's head and body like so, and then draw in the fin. Notice how the body narrows where the tail needs to be drawn in.
Step 3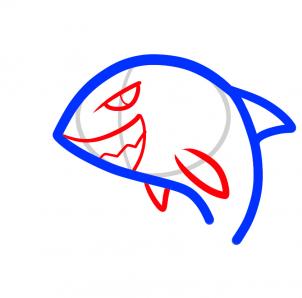 Draw the great big cunning smile like so along with the sharp teeth. Next draw the eye and eyeball, and then draw the fins.
Step 4
Just draw in the sharks tail like so, and then move to step five.
Step 5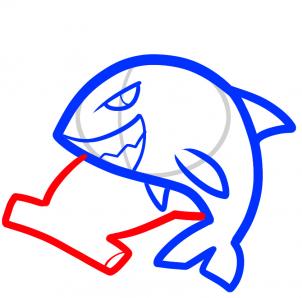 Now draw out the hammerhead shark like so, and then make some of the body.
Step 6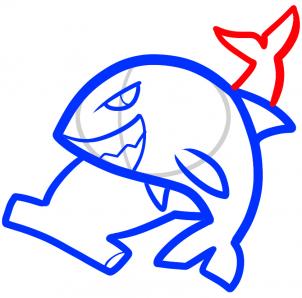 Draw in the tail and tail fin like so, and then move to shape seven where you will see what your drawing looks like. Clean up the drawing and you're done.
Step 7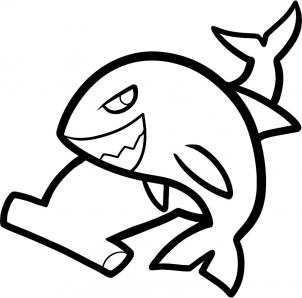 Now that you are all done, you can start coloring in your sharks to suit your needs.

You will find incredible drawing tutorials for kids with step-by-step explanation how to create great drawings. All how to draw tutorials on HelloKids are provided by our partner, Dragoart.com. Pets, Pokémon, fantstic beast and dragons, be sure you will find something to draw on Hellokids!