How to Draw Butterflies for Kids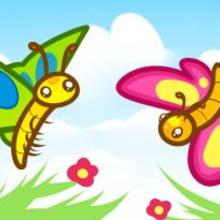 Well guys, I have another great lesson for you all that will probably be more helpful than entertaining. It's another tutorial that will be going in the ˜for kids' section, but to be honest, it's a great lesson for everyone. Here is how to draw butterflies for kids, step by step. Even though I only made two butterflies, you can choose to draw as many as you want. There is no limit to how many fluttering insects you can draw. As a matter of fact, if I wasn't making a step by step lesson out of these butterflies, I probably would have went all out and made a fun background and maybe a story to follow the family of butterflies. Anyways, I hope you enjoy this submission, and if you have more time to spare, stick around because there is more drawing fun on the way. Peace out and enjoy!....
Step 1
Make two circles for the heads and then draw single lines for the bodies.
Step 2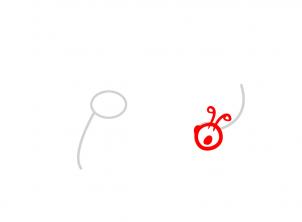 Thicken the lining around the head and then draw or color in the eyes. Make the antenna, and then you can move to step three.
Step 3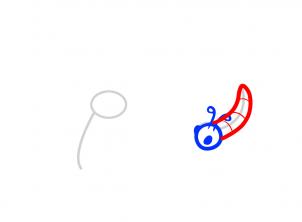 Draw the worm like shape of the body like you see here and then add the three stripes on the body.
Step 4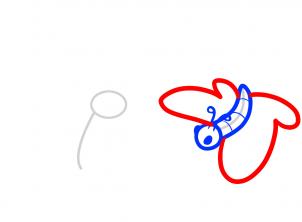 The the outlining of the wings, and then move to step five.
Step 5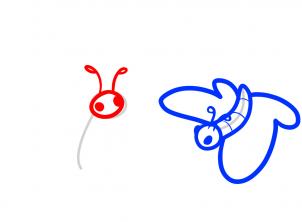 Now that the first butterfly is done, you can draw out the second butterfly. Color in eyeballs, and then draw in some more antenna.
Step 6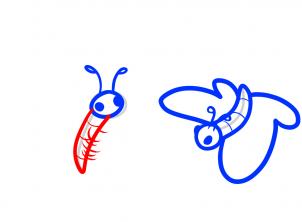 Draw the same type of body like so, and then draw in the body lines. When you are done, draw the legs and move along.
Step 7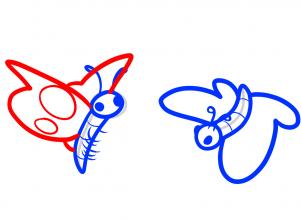 End this tutorial by drawing out the butterfly wings, and then draw in the spotty pattern. Clean up the drawing by erasing the mistakes.
Step 8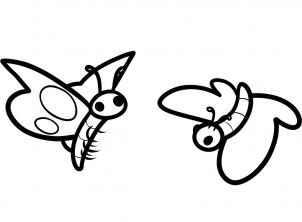 When you are done, your butterflies should come out looking cute and simple like you see here. Color them in and you're done.

You will find incredible drawing tutorials for kids with step-by-step explanation how to create great drawings. All how to draw tutorials on HelloKids are provided by our partner, Dragoart.com. Pets, Pokémon, fantstic beast and dragons, be sure you will find something to draw on Hellokids!