How to Draw a Thanksgiving Turkey for Kids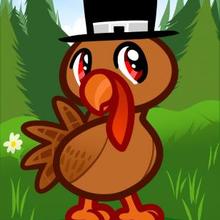 Now that Halloween has come and gone, it is now time to prepare for another holiday that follows right behind. If you are among the millions of people that celebrate Thanksgiving, you will enjoy this lesson on "how to draw a Thanksgiving turkey for kids", step by step. I know it may seem like a no brainer, but for others making a turkey in a festive fashion can be sort of hard. I know because I have been there in the shoes of many kids, novice artists, and even adults. Drawing animals is probably one of the harder things to draw and because I want to make sure that everyone has a chance, I have made a lesson that will not only show you the ropes on drawing a Thanksgiving turkey for kids, you will also learn how to dress and color a turkey too. Anyways, I think you will have fun either way because there is only one way to make a turkey and that's the right way. Have fun people and be sure to rate, comment, and fav any or all of the lessons you enjoy.....
Step 1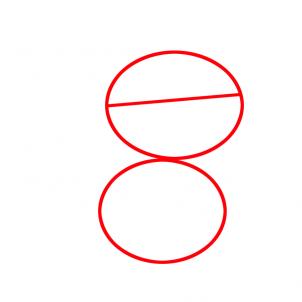 Okay guys here we go. Start by drawing two circle shapes, one for the head and the other for the body. Next, add a face guide and move to step two.
Step 2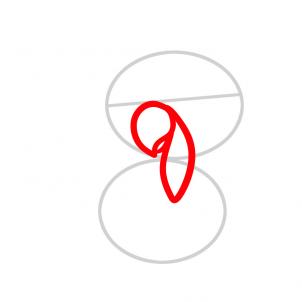 Next step, draw in the beak and the gobbler that hangs off the right side of the turkey's beak.
Step 3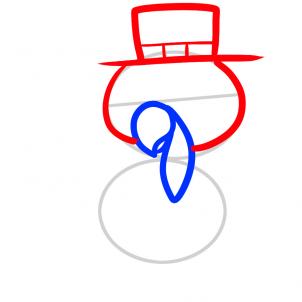 The next thing to do is draw out the shape of the turkey's head like so. This can easily be done just by tracing the shape you made in step one. When that is done, draw the pilgrim style hat as well as the band.
Step 4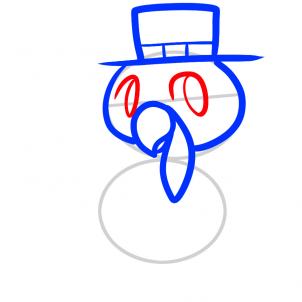 The only thing you have to do here is draw out the turkey's eyes and eyeballs.
Step 5
Draw the simple shaped body and lines for the wings like you see drawn for you here. Also notice how there is a small hint of a neck.
Step 6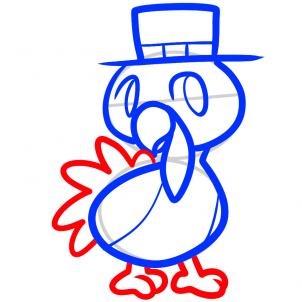 The last thing you have to do is draw out the feathery tail, the legs and feet. Once that is done you can start cleaning up your drawing by erasing the guides and mistakes.
Step 7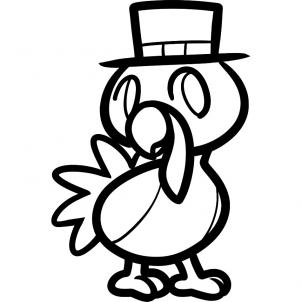 This is it guys, the finished drawing when you are all done. Now you can have even more fun as you tackle the task of coloring in your newly drawn Thanksgiving turkey.

You will find incredible drawing tutorials for kids with step-by-step explanation how to create great drawings. All how to draw tutorials on HelloKids are provided by our partner, Dragoart.com. Pets, Pokémon, fantstic beast and dragons, be sure you will find something to draw on Hellokids!
Your comments
1 vote(s) - Average rating 5/5
Thursday November, 27, 2014 at 6:00 PM
Love it !!
View other comments