How to Draw a Sword for Kids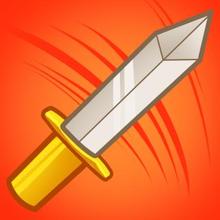 Hey everyone, I hope you are all enjoying your Halloween or pagans holiday. Unfortunately there will be no more tutorials on Halloween related stuff because as you know today is the day that all Halloween related lessons will come to an end. I will be showing you "how to draw a sword for kids", step by step. I know what you must be saying, œhow do you make a sword for kids? The answer to that is simple; you just draw it in a very, very simplified manner. Here you will both enjoy the lesson, and feel good knowing that you can use this sword on a character that you always wanted to equip a weapon to. As I leave you here with this tutorial on drawing a sword for kids, I will be preparing my next feat which is another tutorial submission. Peace people and enjoy!....
Step 1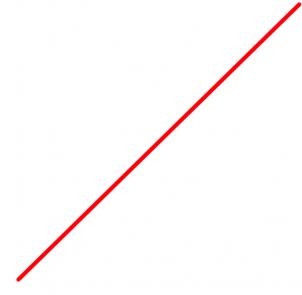 Make a straight slanted line for the base of the sword like you see here.
Step 2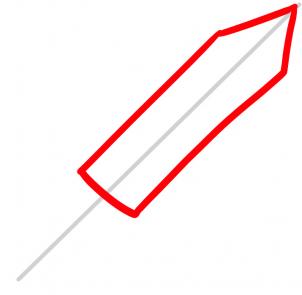 Using the guide you just made, draw out the shape of the sword's blade like so and be sure to point the tip.
Step 3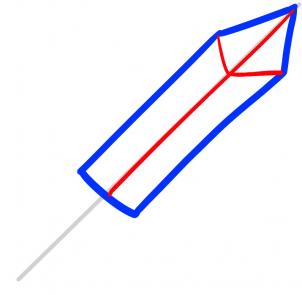 The stake like shape is now going to be detailed with the defining lines which turns a stake into a sword blade.
Step 4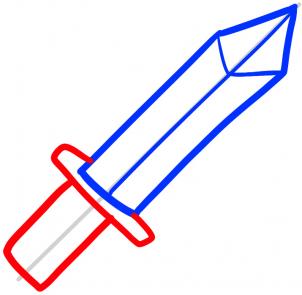 And finally, draw the handle and hand guard like you see here and begin cleaning up your drawing.
Step 5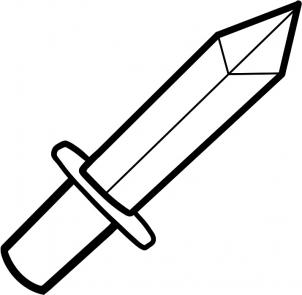 Here is the line art when all is said and done. Now you can have even more fun as you color in your newly drawn sword.

You will find incredible drawing tutorials for kids with step-by-step explanation how to create great drawings. All how to draw tutorials on HelloKids are provided by our partner, Dragoart.com. Pets, Pokémon, fantstic beast and dragons, be sure you will find something to draw on Hellokids!
Your comments
1 vote(s) - Average rating 5/5
Saturday March, 07, 2015 at 5:25 PM
It is so amazing
View other comments