How to Draw a Chimera for Kids
Hello everyone welcome back to another fun tutorial, and to start things off we will be tackling a few ˜for kids' lessons just to get the easy stuff out of the way. I will start with teaching you guys how to draw a chimera for kids, step by step. I was actually asked to make this monster from lore and even though I'm referring to this chimera as a monster, it is indeed an adorable sketch that I think you guys will love. The lesson in itself is going to be so easy to replicate and I think if you take your time, you will end up with an awesome drawing of one of the more popular mythology creatures from lore in a ˜for kids' format. Well guys, I guess that's it, I'll let you get down and busy with drawing a chimera for kids, and I will be back in a minute with more drawing fun. Peace peeps!....
Step 1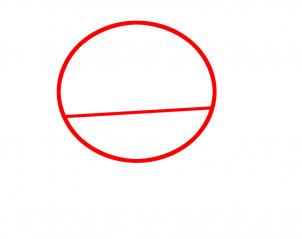 Start by making a circle for the head of the beast, and then make a face guide.
Step 2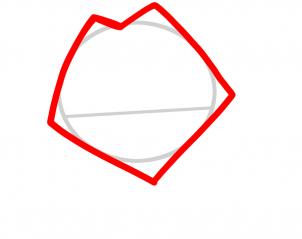 You will now use the shape you just made to make the outline of the lion's head. This is a very sharp and angled heart shape like you see here.
Step 3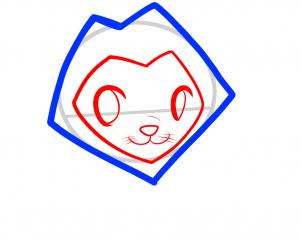 Before drawing in the face, draw the framing line for the lion's face. When that is done you can draw the lining for the eyes which should be a but thicker than the eyeballs. Draw in the nose tip and snout, and then make the lip lines. Sketch in light marked whiskers and move to step four.
Step 4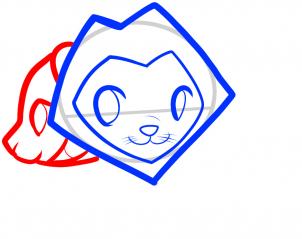 In this step you will sketch out the other head of the chimera which is a ram. The animal head should be drawn in a side view profile. Draw in the eyes and then make the markings for the horns, mouth, and nose.
Step 5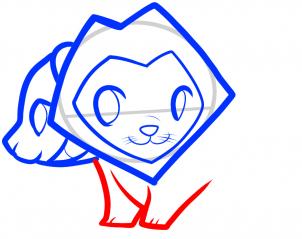 Draw in the stubby body like so, and then make the toe lines on each paw. As you can see this is a very simple design concept.
Step 6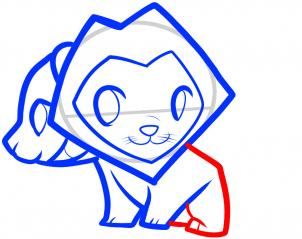 Draw in the rest of the body like so, and then draw the back legs.
Step 7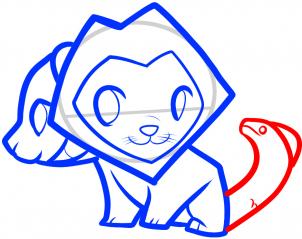 For a tail, you will draw in a snake head and some of the body. Make an eyeball, mouth, and rib. Clean up your new drawing and that's all.
Step 8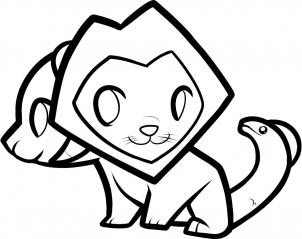 The line art looks as good as you see it here. Color in the drawing and you have yourself an awesome sketch on a chimera for kids.

You will find incredible drawing tutorials for kids with step-by-step explanation how to create great drawings. All how to draw tutorials on HelloKids are provided by our partner, Dragoart.com. Pets, Pokémon, fantstic beast and dragons, be sure you will find something to draw on Hellokids!