How to Draw a Crab for Kids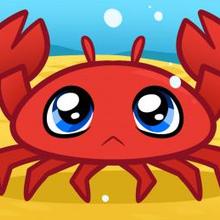 Here is an adorable version of a crab that I think you all might enjoy. Going through the animals category under the 'for kids' section, I saw that I didn't have a lesson on "how to draw a crab for kids", step by step. Crabs are very important crustaceans to draw because they are used in summer artwork and designs, as well as a great concept to use for an under water scene. Drawing a crab for kids is going to be a lot easier than taking on a lesson based on a much more detailed and more anatomy appropriate design concept. I think you will enjoy drawing a crab for kids, and if I'm wrong, just let me know. Peace out people and come meet me back here tomorrow for more drawing fun.....
Step 1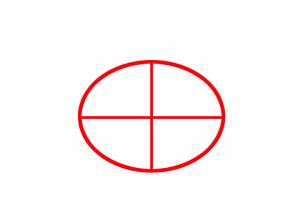 Start with a circle for the base of the crabs body like so, and then draw in some face guides.
Step 2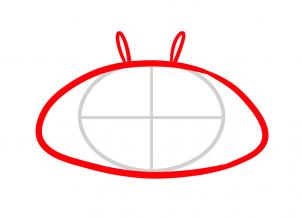 Using the shape as your guide, draw out the body of the crab which looks more like a rock and then draw in the antenna.
Step 3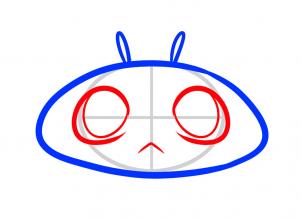 Next, lets add the shapes for the big eyes and eyeballs like so, as well as a small triangular shaped mouth.
Step 4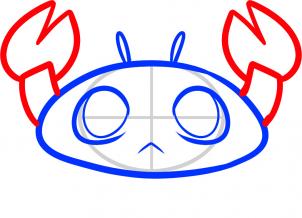 You will now draw out the first two legs of the crab as well as the claws. Notice how I make it easy to replicate.
Step 5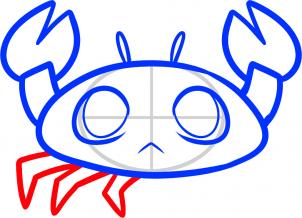 Now draw three legs on the left side of the crab and be sure to draw them bent like so.
Step 6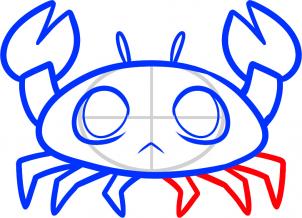 And for the final step, draw in the other three legs for your adorable crab, and then clean up the drawing.
Step 7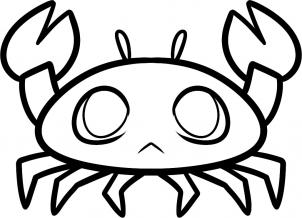 Here is what your drawing of a crab for kids should come out looking like when you are all done. Color it in, and maybe even use it in a scene drawing.

You will find incredible drawing tutorials for kids with step-by-step explanation how to create great drawings. All how to draw tutorials on HelloKids are provided by our partner, Dragoart.com. Pets, Pokémon, fantstic beast and dragons, be sure you will find something to draw on Hellokids!
Your comments
1 vote(s) - Average rating 5/5
Thursday January, 29, 2015 at 01:03 AM
My gosh is is so cut
View other comments