How to Draw a Cake for Kids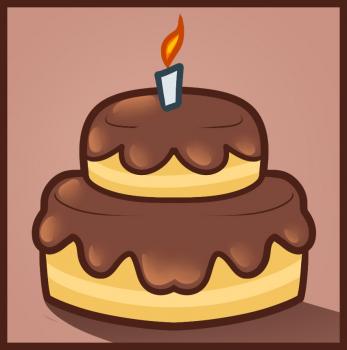 I just had to go ahead and make a lesson on another food item that is going to be made in a for kids style. The only thing you will have to do to succeed with this tutorial is follow the simple steps that are laid out for you. I am going to show you "how to draw a cake for kids", step by step and instead of some fancy style cake; I just went ahead and did something simple. Even kids want to draw a cake especially when they are making a card for someone they love. Well, I guess that just about does it for now, you can choose to add more tiers to your cake if you want. I will be back, so be a clown, stick around!....
Step 1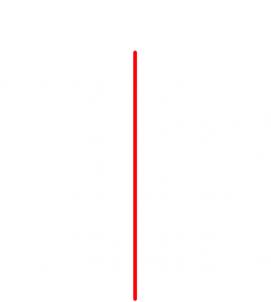 Make a vertical like for the first step.
Step 2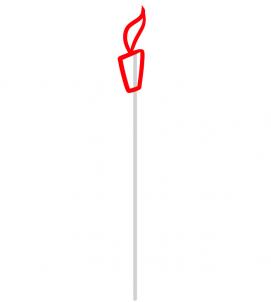 Draw in the top of the candle and then draw out the flame.
Step 3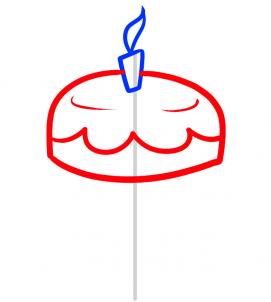 Draw the top tier of the cake and since it is a second layer, it is going to be much smaller than the bottom tier. Draw the frosting and add some detailing.
Step 4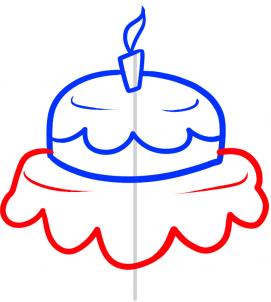 Draw the frosting for the bottom portion of the cake and notice how the ends of teh frosting is ruffled.
Step 5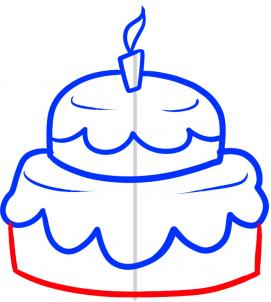 Lastly, draw the cake itself, and then erase your mistakes and guides that you drew along the way.
Step 6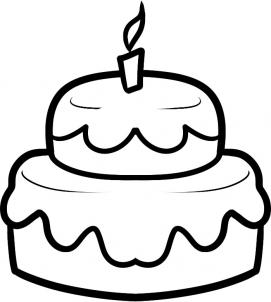 Here is the line art, color in your cake any shade of the flavor you love.

You will find incredible drawing tutorials for kids with step-by-step explanation how to create great drawings. All how to draw tutorials on HelloKids are provided by our partner, Dragoart.com. Pets, Pokémon, fantstic beast and dragons, be sure you will find something to draw on Hellokids!
Your comments
3 vote(s) - Average rating 4.7/5
Friday July, 24, 2015 at 11:47 PM
great page for kids
Sunday January, 11, 2015 at 9:50 PM
like your website
Sunday December, 28, 2014 at 10:39 AM
nice page
View other comments