I have yet another awesome piece of food for you all that I will be placing as a tutorial, obviously. Here is a real quick lesson that is going to be on "how to draw a pear", step by step. There is only one way to draw a pear and this is it. I also added a cute chibi face to make this lesson even more appealing to those that love drawing food in chibi form. One of the other things I love about fruit is how sweet and juicy they are. Sometimes you will buy a piece of fruit that is so juicy, you don't need to drink anything after eating it. Anyways I hope you have fun with teaching yourself "how to draw a pear", and remember not to have a brain hemorrhoid when tackling this lesson. Not that you would have one anyway, I mean look at the complexity level you are dealing with here. Adios people and stay tuned in for another fun lesson coming your way shortly. Peace out!....
Step 1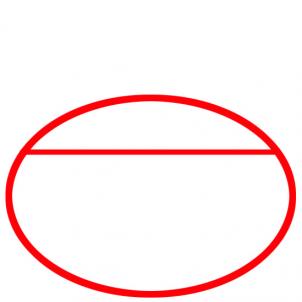 draw an egg shape for the base of the pear's shape. Add one face guide and move to step two.
Step 2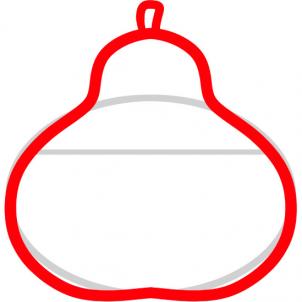 Using the shape you just drew in step one, draw in the perfect pear shape like you see here. The outline of a pear seems to be bulbous at the base, and small or more narrow at the top. Add a stem and move to the next step.
Step 3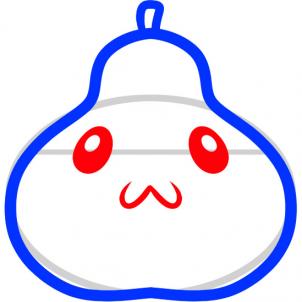 Before drawing in the eyes and mouth, you will need to erase the guides and one shape to clean up the drawing. Once that is done you can draw in the eyes and mouth.
Step 4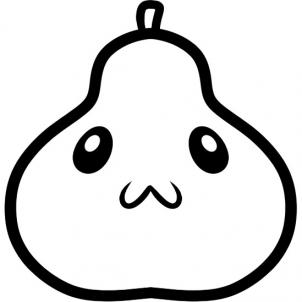 When all the hard work is done, you have yourself a finished drawing like so. Now you can color it in and add it to your fruit collection.

You will find incredible drawing tutorials for kids with step-by-step explanation how to create great drawings. All how to draw tutorials on HelloKids are provided by our partner, Dragoart.com. Pets, Pokémon, fantstic beast and dragons, be sure you will find something to draw on Hellokids!