How to Draw an Ant For Kids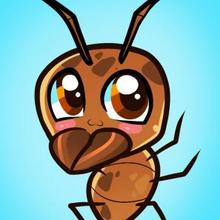 I have a few animals for kids that have been requested by a few members. The first is going to be on "how to draw an ant for kids", step by step. Ants are still around because the first snowfall or low temperatures still haven't reached the required lows to put ants into hibernation. This is going to be a very simple, but fun lesson to follow even if you are a skilled artist. I find that it's always relaxing drawing something that is easy, colorful, and quick for me to complete. I also have a regular ant tutorial, and that lesson can be found in the insects section under the ˜Animals' category. Have fun guys and be sure to open your imagination when tackling the task to drawing an ant for kids. Make a whole clan if you want to with ant hills scattered everywhere. Heck, you can even make an ant farm too.....
Step 1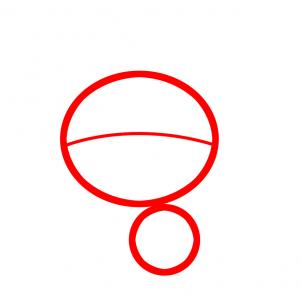 Make a round shape for the head of the ant, and then draw in a smaller circle for the body. Add one face guide and proceed on.
Step 2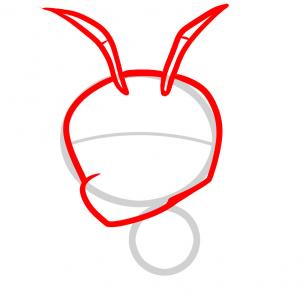 Using the shape that you drew in step one for the head of the ant, sketch out the actual structure of the ant's head and mouth area. Draw in the antenna and move to step three.
Step 3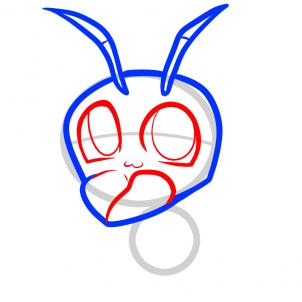 Draw out the large eyes, and then draw in the eyeballs. Next, draw the ant's chibi style mouth and then draw out the claw like pincher's at the front part of the ant's face like so.
Step 4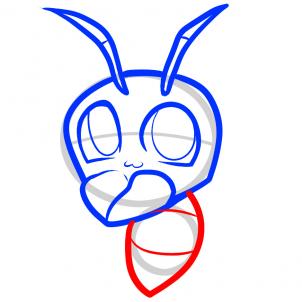 Now draw out the almond shaped body and add in the body detailing which is two simple lines.
Step 5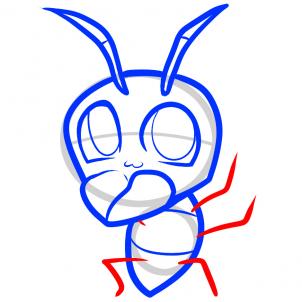 For the last drawing step add all the legs and erase the mistakes if any, to clean up the drawing of your new ant.
Step 6
The finished line art should look like this when you are done. Now you can color in your insect and add this sketch to your drawing collection.

You will find incredible drawing tutorials for kids with step-by-step explanation how to create great drawings. All how to draw tutorials on HelloKids are provided by our partner, Dragoart.com. Pets, Pokémon, fantstic beast and dragons, be sure you will find something to draw on Hellokids!