How to Draw Candy Corn, Candy Corn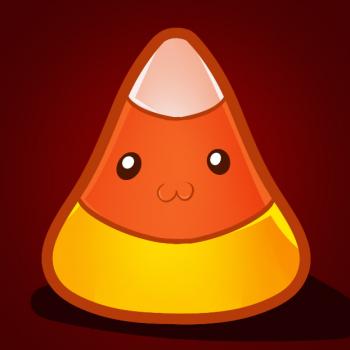 What is one of the most popular pieces of candy that you get or see when Halloween is here and you are loaded with a bunch of goodies that you asked for from strangers? I'll give you a hint; they are three toned, and consist of white, orange and yellow colors. They are also shaped like a triangle or cone, and are made of mostly sugar. This tutorial is going to show you "how to draw a candy corn", step by step. When I was younger I used to love these candies. Now that I'm older, I don't really like this treat too much. The main reason why I chose to do this lesson is because when I was drawing live, around four people asked if I could make a tutorial on drawing candy corn. So here it is, and I hope you guys have fun as you tackle this incredibly easy submission. I will be back with other lessons that are a whole lot better than the one you see here. Peace people and enjoy!....
Step 1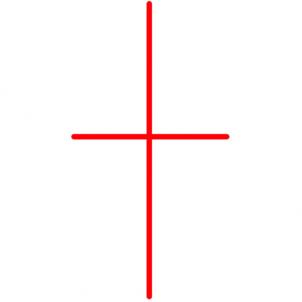 Make some guidelines. Start with a vertical line and then draw a short horizontal line. The end result will be a plus sign or cross.
Step 2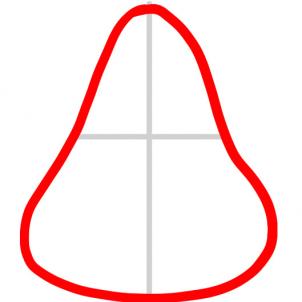 Using the guides draw out one whole shape in the form of a cone drop.
Step 3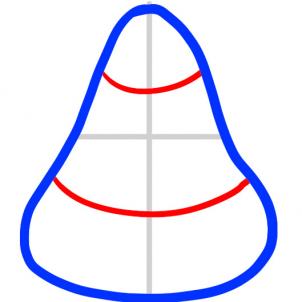 Draw the marking lines which will be for the three colors, and move to step four.
Step 4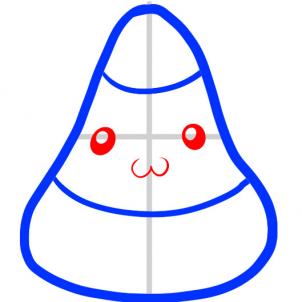 To finish off the candy corn, draw in the chibi face which is the eyes, and mouth. Clean up the drawing and you are done.
Step 5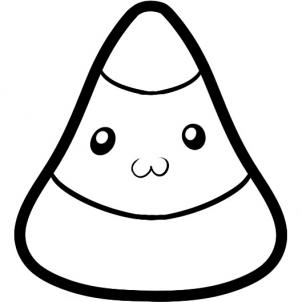 Here is the line art, all you have to do now is color in this sweet candy treat!

You will find incredible drawing tutorials for kids with step-by-step explanation how to create great drawings. All how to draw tutorials on HelloKids are provided by our partner, Dragoart.com. Pets, Pokémon, fantstic beast and dragons, be sure you will find something to draw on Hellokids!
Your comments
1 vote(s) - Average rating 4/5
Friday October, 24, 2014 at 5:24 PM
Cute!!!!!!!!!!!!!!
View other comments