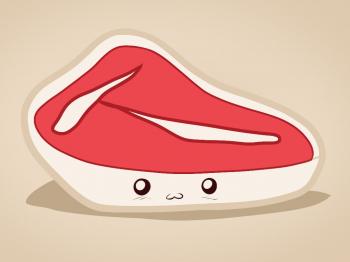 Okay, are you ready for another food tutorial that is going to be tasty and delicious to eat in real life? I'm sorry for saying I LOVE meat to the ears of vegetarians, but I really do. There is so many ways you can cook a steak and there are all types of different steak cuts. I myself love T-bone style steak which is why I chose to do this type of meat. Other great cuts are rib eye, porterhouse, and sirloin. This is a very easy lesson to follow and if you like drawing food; you will love learning "how to draw a steak", step by step. As always you will enjoy the chibi design, and if you want to draw your steak with some awesome grill marks, go right ahead. Thanks guys and have fun with your drawing day!....
Step 1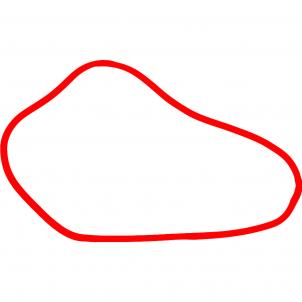 The first thing you want to do when drawing a steak is sketch out the actual outlined shape of the cut of meat you are drawing. For me, I am going with a T-bone.
Step 2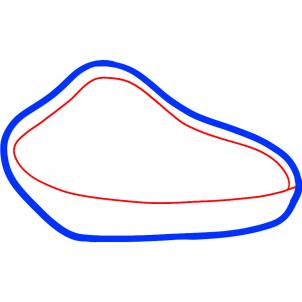 Draw in an inner line that basically outlines the inside of the steak piece. This will not only add detail, it will also add a thick layer or trim of fat that wraps around the steak.
Step 3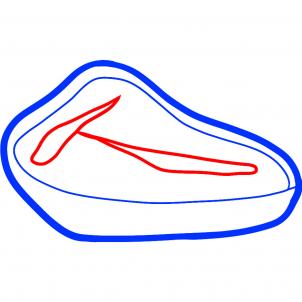 Now all you have to do is draw out the bone in the center of the meat, and notice how it is shaped like a T, hence the name T-bone.
Step 4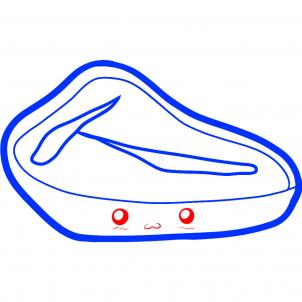 Lastly, draw in two small round eyes, and then add some color. Draw the mouth and sketch in some blush marks under the eyes. Clean up the drawing and you are all done.
Step 5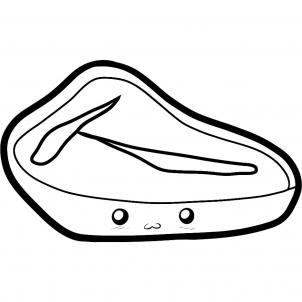 Here is the line art when you are all done. Now you can color in your steak and be done with this lesson.

You will find incredible drawing tutorials for kids with step-by-step explanation how to create great drawings. All how to draw tutorials on HelloKids are provided by our partner, Dragoart.com. Pets, Pokémon, fantstic beast and dragons, be sure you will find something to draw on Hellokids!