How to Draw Muffins, Muffins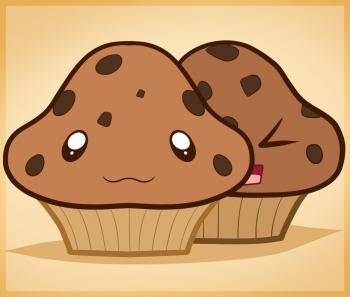 Muffins, muffins, muffins, who can get enough of this tasty breakfast treat. One of the great things I love about muffins, is the fact that you can eat them at anytime of the day and not feel like your eating breakfast. Think about it, muffins where made to act as a quick breakfast for people on the go right? Well, you can eat these things no matter what time it is because they are great with everything. If you was to bring a plate of scrambled eggs, an egg biscute, or even a donut to work for your lunch, you would feel more like you are eating breakfast. Now go buy yourself a muffin of any color, flavor, big or small, with chocolate chips or without, bran or corn, you would totally feel not only comfortable, but normal as well. You wouldn't feel like other co-workers are staring at you because your eating eggs or cereal, you would feel relaxed, normal, and out of the minds eye. So here is a lesson on "how to draw muffins", step by step. I hope you enjoyed my thesis, and now YOU can anjoy drawing yourself some nice plump muffins.....
Step 1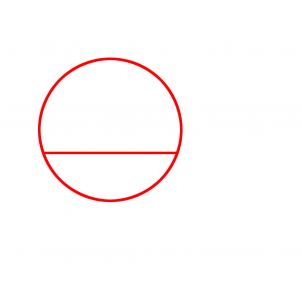 Start with a simple circle for the muffin top, and then draw in a striking line right through the shape.
Step 2
Now you will draw out a muffin cap shape like so, or to make things easier just draw the shape of a mushroom top.
Step 3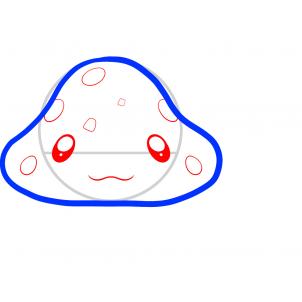 It's now time to draw in the small eyes, and for me I love chocolate chips so I drew in some chips too. Next, color in the eyes and then draw a mouth.
Step 4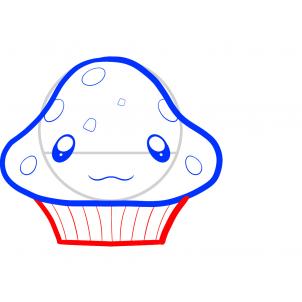 Draw out the bottom of the muffin which is resting in a cupcake or muffin paper. Draw the lines and then you are done with step four.
Step 5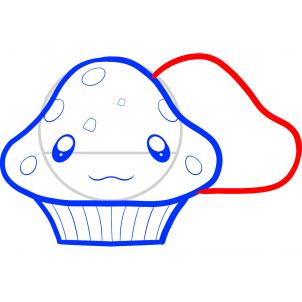 As you can see your first muffin is all done. Now we will be working on the second muffin. Draw another muffin top and that's it.
Step 6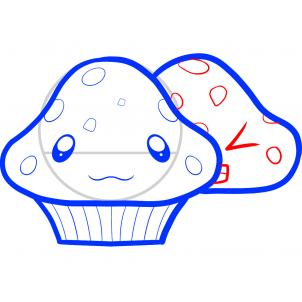 Draw in more chocolate chips, and then draw in the squinted eye and screaming mouth.
Step 7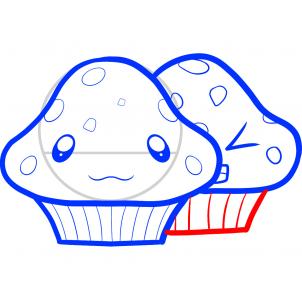 Draw the bottom of the muffin, and like you did previously on the first muffin, draw in the detailing lines on the paper. Erase all mistakes and guides.
Step 8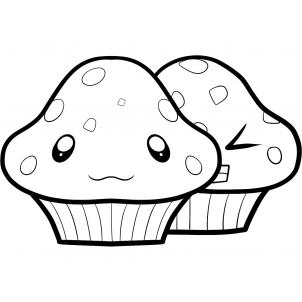 Here is the finished line art when you are done. Now you can say you know how to draw muffins with ease.

You will find incredible drawing tutorials for kids with step-by-step explanation how to create great drawings. All how to draw tutorials on HelloKids are provided by our partner, Dragoart.com. Pets, Pokémon, fantstic beast and dragons, be sure you will find something to draw on Hellokids!