How to Draw a Sundae, Sundae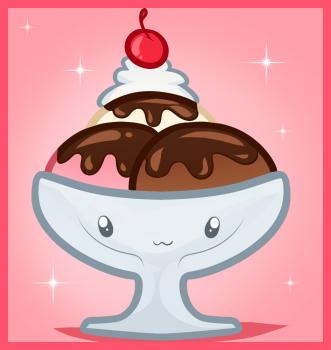 I think this will be the last lesson that I will submit for the day. I'm going to save the last three for tomorrow because as I draw, I would like for you guys to have something new to look at while you wait for more awesome fun. To end the day I will draw something with a cherry on top. Everyone knows how to make a picture of an ice cream cone, or even an ice pop right? Well in all the time I spend looking at things and drawings on the internet, I never came across a tutorial on "how to draw a sundae", step by step. This is the most basic and common of any iced desert treat so why wouldn't somebody make a drawing lesson based on a sundae? The wait is over because I know if I was looking for a tutorial on making a sundae, there must also be others that want the same thing. So have fun as you draw drizzle, whipped cream, sprinkles and your cherry because you are seriously in for a treat. ....
Step 1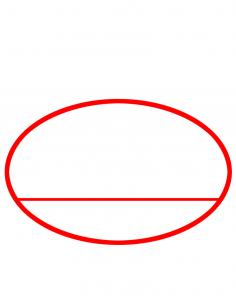 Make the shape of an egg like so but don't tapper off on the shape. Draw in one guide and move along.
Step 2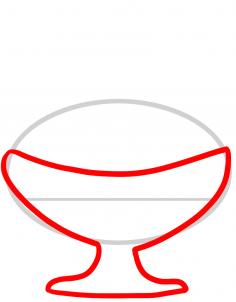 Draw the sundae cup like so, and notice how it dips in and shapes out like a banana.
Step 3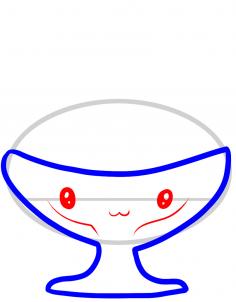 Draw in the face which is totally optional. Start with eyes, a mouth, and then draw out the sides of the glass detailing.
Step 4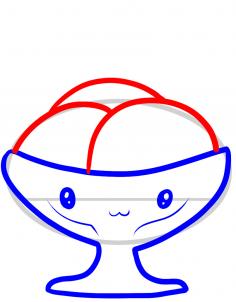 Almost all sundae's have at least three scoops of ice cream. You can pack on more ice cream or leave it with just three scoops.
Step 5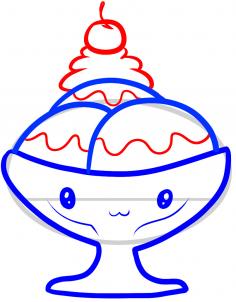 Draw the whipped cream on the top of the cream, and then draw a cherry on top. Add some last minute detailing and then clean up the drawing.
Step 6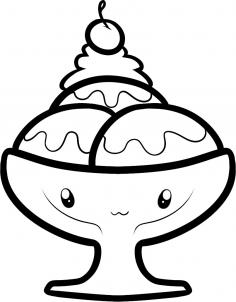 Here is how the sundae looks when you are all done. Color in the treat or desert and that's it!

You will find incredible drawing tutorials for kids with step-by-step explanation how to create great drawings. All how to draw tutorials on HelloKids are provided by our partner, Dragoart.com. Pets, Pokémon, fantstic beast and dragons, be sure you will find something to draw on Hellokids!