How to Draw a Marshmallow, Marshmallow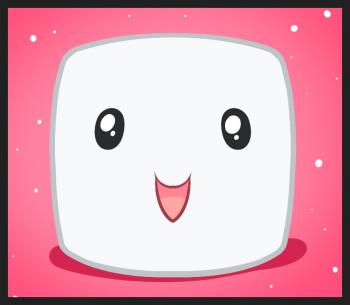 Okay guys here is a real simple tutorial on "how to draw a marshmallow", step by step. I know I already submitted a lesson on marshmallows, but here is just a single fluffy ball of sugar that you can draw too. This is, as you can see a very simple drawing, which means you will have absolutely no problems with making your own. You can add some decorations to the finished character face, or you can leave it as a plain old marshmallow with no expression at all. Anyways, that's about it, I mean what else can you really talk about with the topic being a marshmallow. As always I will be back in a bit so try and stay tuned in to see what else I have for ya'll. ....
Step 1
Draw out a box like shape that is rounded at the top, corners, and sides just like a marshmallow.
Step 2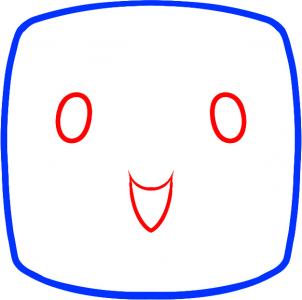 Next, draw in some eyes, and a very happy expressive mouth. The shape of the mouth should look like a shield.
Step 3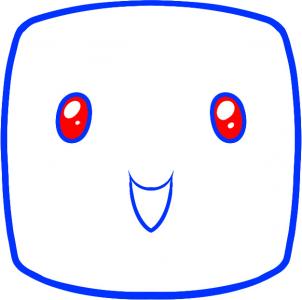 All you have to do now is color in the eyes and be sure to leave behind some glare or gloss effect.
Step 4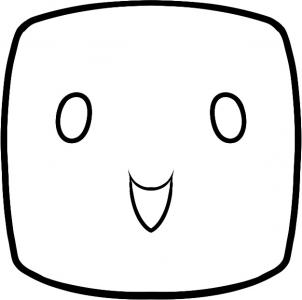 There is no need to clean anything up because there are no guides. This is the finished drawing once you are done. Color in your marshmallow in any shade. I'm pretty sure you can buy marshmallows nowadays in strawberry and chocolate flavors. This means you have a couple different shades to choose from.

You will find incredible drawing tutorials for kids with step-by-step explanation how to create great drawings. All how to draw tutorials on HelloKids are provided by our partner, Dragoart.com. Pets, Pokémon, fantstic beast and dragons, be sure you will find something to draw on Hellokids!
Your comments
1 vote(s) - Average rating 5/5
Thursday March, 10, 2016 at 7:46 PM
awsome
View other comments