How to Draw High School Musical Wildcats Logo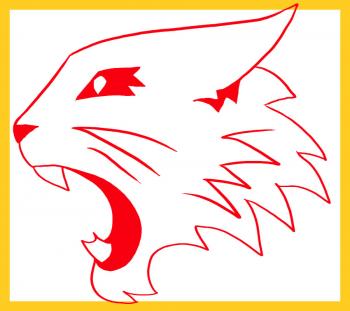 Hello everyone I am back with a couple more tutorials for the day. I have been busy with making a new layout for the site that is why I haven't been doing my normal five tutorials for the day. But once I'm done with what I have to do I will be back on track. So for today's first tutorial, I will be showing you all how to draw the High School Musical Wildcats logo. I figured since the new movie is coming out and since my sister loves everyone in the flick this logo would make a cool tutorial. Besides, I know there are a ton of people out there that absolutely insanely love High School Musical to no end. High School Musical is a movie that was developed by Disney. It is about a group of kids that are students at East Side High and all of them are friends, enemies, and couples. The main characters are two Wildcats basketball players Troy Bolton, and Chad Danforth. They are not only team mates; they are best friends as well. Next you have the brother and sister duo Sharpay Evans and Ryan Evans. These two siblings are very rich, spoiled and they are the main characters that have there hands dipped in the Schools musical plays every year. The last two characters from High School Musical are Gabriella Montez and Taylor McKessie. These two brainiacs become close friends when Gabriella attends East Side High for the first time. The couples are Troy and Gabriella, Chad and Taylor, and though he is not a main character in the movie the way the others are, Chris Warren Jr. plays Zeke Baylor another basketball player who eventually dates Sharpay Evans. Even though I am not into any kind of musical, Disney's High School Musical is an exception for the rule because it is a very cheery and fun movie that can actually put a smile on your face. This tutorial will show you how to draw the High School Musical Wildcats logo step by step. I will be back with another drawing tutorial in a bit so stay tuned everyone.....
Step 1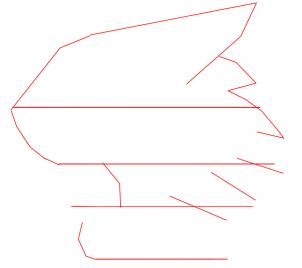 Start this first step by drawing out the guidelines for the shape of the Wildcats logo. Start this step by drawing the horizontal lines to help portion the cats face as shown. Then draw the entire outlining shape of the Wildcats head as it is displayed here. As you can see the lining is nothing more then straight lines on angles.
Step 2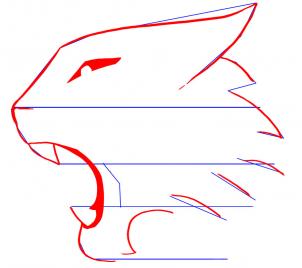 Okay step two. You will now thicken the outlining shape of the High School Musical Wildcats logo and then shade in the eye (leaving a small circular dot for the eyeball) and then add the lining for the nose. You will then add the sharp looking teeth and shade in the inside of the mouth as shown.
Step 3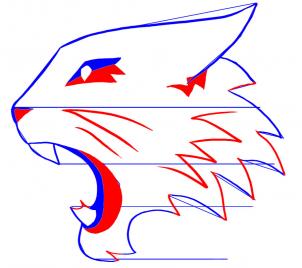 Okay now as you know you are at your last step. You will then add the bottom half of the shaded eye and then detail and shade in the pointed definition on the bottom part of the ear. You will then shade in and shape out the nose tip and then color deeper inside the mouth. Detail the bottom tooth and then add some fur hair on the lower side cheek of the face and then his whiskers.
Step 4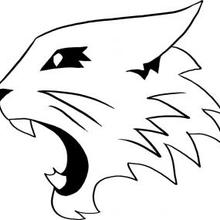 After you erase all the guidelines that you drew in step one you are totally done. I hope you liked this tutorial on how to draw High School Musical Wildcats Logo step by step. I will be back with more drawing fun for you all in a bit so keep your butts glued to the seat.

You will find incredible drawing tutorials for kids with step-by-step explanation how to create great drawings. All how to draw tutorials on HelloKids are provided by our partner, Dragoart.com. Pets, Pokémon, fantstic beast and dragons, be sure you will find something to draw on Hellokids!