How to Draw an Acorn, Oak Nut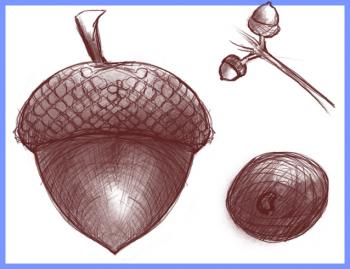 The types of nuts, leaves, and flowers that are grown on trees are pretty cool. One of the most popular nut that is grown on a tree is the acorn. These nuts grow on the branches of the Oak trees and they are sometimes called an œoak nut. You would think that such a small nut in a hard shell really doesn't do much good right? Wrong, the acorn plays a very important part in the diets of various animals like squirrels, different types of birds like blue jays, pigeons, and even a few ducks. Did you know that bears, deer and other larger animals also feed on acorns? This is a true fact, acorns are not only for small animals. In fact they are consumed by bears and deer as well as pigs. These animals sometimes depend on acorns for 25% of their diet. This next tutorial that I am about to submit is going to be on œhow to draw an acorn step by step. When the tops fall off of acorns they can be used to make a whistle if you place them right in between your two thumb knuckles. This is going to be a relatively easy lesson to follow and you will see that when you are done with this tutorial your drawing skills on œhow to draw a acorn will be heightened to perfection. I will be back later, but I have to go right now because there is much more work to be done. Adios amigos!....
Step 1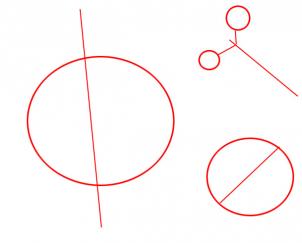 Draw a series of circles for the different shapes of the acorn. Once you have drawn the circle shapes you will then draw guidelines as you see here.
Step 2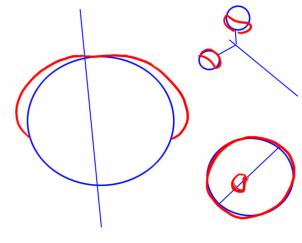 You will now start sketching out the shape of the acorn cap on all four acorns in this tutorial step.
Step 3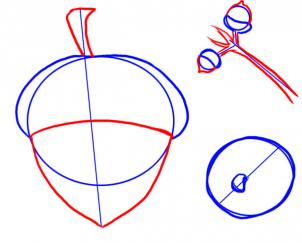 Once step two is complete you can now draw out the shape of the shape of the nut shell on three of the acorns. Draw the stem on the larger acorn and then draw the branch for the two clustered acorns.
Step 4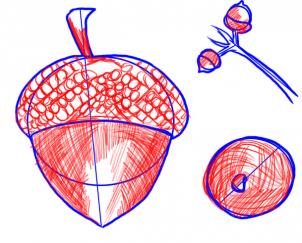 You will now start to sketch in the detailed shading and circle grooves on the cap and then erase all the guidelines and shapes that you drew in step one.
Step 5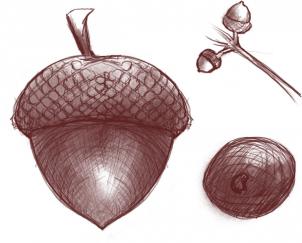 Once you are done this is what your oak nut should look like. You have just learned "how to draw an acorn step by step".

You will find incredible drawing tutorials for kids with step-by-step explanation how to create great drawings. All how to draw tutorials on HelloKids are provided by our partner, Dragoart.com. Pets, Pokémon, fantstic beast and dragons, be sure you will find something to draw on Hellokids!
Your comments
1 vote(s) - Average rating 3/5
Saturday December, 12, 2015 at 03:59 AM
Nice drawing
View other comments