How to Draw Quasimodo from The Hunchback of Notre Dame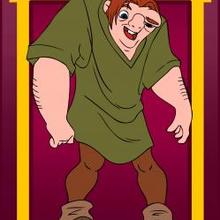 The Hunchback of Notre Dame from Disney was a good movie when I was twelve years old. I did a lesson on Esmeralda but she came out looking funny to me and way too predictable. So before I fixed Esmeralda, I wanted to draw out the kind hearted man that saved her life more than once. I am going to show you œhow to draw Quasimodo" from The Hunchback of Notre Dame. The movie was great and one of my favorite characters was the three Gargoyles and Esmeralda. The Disney flick is about a young baby that was taken in by a sinister judge named œClaude Frollo who hated gypsies and everything they stood for. There was one gypsy though that made his heart burn and that was Esmeralda. Anyway, the baby that Frollo took in was a misshapen or deformed gypsy child that he kept locked away in the bell tower to spite the rest of the gypsy race. He named the baby Quasimodo and there he stayed until he met the beautiful Esmeralda. Quasi had no friends (except for his gargoyle statues), and he longed to be part of the world that he watched below his feet. He used to sit way on top of the cathedral and his job was to be the bell-ringer. The story takes place in Paris, France and Quasimodo is one of the main characters to the tale. When I say that he was born deformed I should be more specific. He has serious facial deformities, and a massive lump that hunches him over when he stands or walks. He is considered to be the monster of Paris and the people of France believe that because Frollo keeps him hidden away from everyone disabling folks to get to know how nice, warm hearted, and genuinely kind Quasi is. I will show you how easy it is to learn "how to draw Quasimodo" from The Hunchback of Notre Dame step by step. I know you will find this lesson easy, and then when you are done you can wait for my other tutorial on Esmeralda. I shall return so stay tuned in guys. Peace! ....
Step 1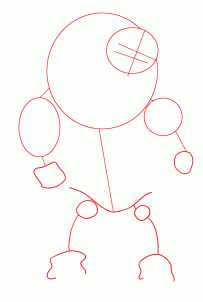 To start this lesson on how to draw Quasimodo, you will start with a series of circles. Draw one for his head and add the facial guidelines. Then draw a larger circle for the shape of his hunchbacked upper body. You will draw limb guidelines and attach more shapes for the arms, knees, and feet.
Step 2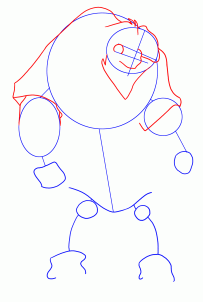 You will now start sketching out the odd shape of Quasi's body like his back, and thick arms. Next begin the drawing for Quasimodo's facial structure and then move to the next step.
Step 3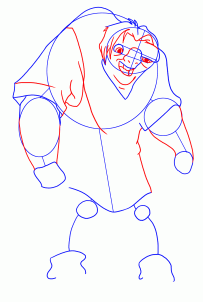 Draw out Quasi's eyes, nose, mouth, chin, and finish off sketching out his hair. Once that is done you can draw out the shape of his forearms and begin detailing his shirt with crease lines.
Step 4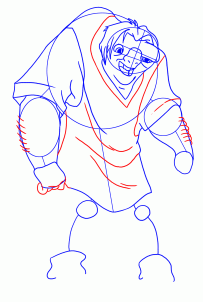 You will detail Quasimodo's clothes and then draw the hair on his arms. Finish sketching out the shape of his hands that happen to be in a closed fist.
Step 5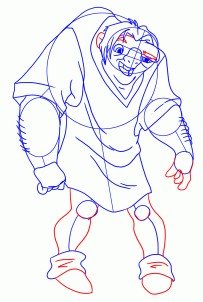 This is your last drawing step and all you have to do is draw out Quasimodo's legs and then his feet or shoes. Add oms detailing to his shoes and then draw out his ear and eyebrows. End this step by drawing some fingers on his right hand and then erase all the guidelines that you drew in step one to clean up your Disney character.
Step 6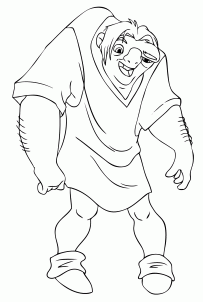 Here is what your line art should look like when you are done. See how easy this tutorial was on "how to draw Quasimodo from The Hunchback of Notre Dame step by step"? Color him in and you are all set and ready to roll onto your next lesson.

You will find incredible drawing tutorials for kids with step-by-step explanation how to create great drawings. All how to draw tutorials on HelloKids are provided by our partner, Dragoart.com. Pets, Pokémon, fantstic beast and dragons, be sure you will find something to draw on Hellokids!