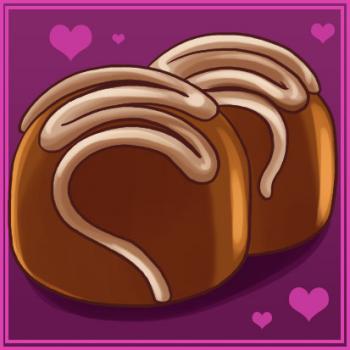 What is the most common object that is given to individuals for Valentines Day? I know this could be a tricky question but, if you where to do a survey and ask people what they are getting or giving their loved one on cupids day, they will most likely say a card, jewelery, and of course a box of chocolates. Now because Valentines Day is a little over two weeks away, I wanted to submit a lesson that shows you "how to draw a chocolate, step by step. The types of candy that is given away are usually packed in heart shaped boxes that range in size; small, medium, large, and extra large. Along with a chocolate heart box, one will usually receive a teddy bear of some sorts. I drew two bon bon shaped chocolates that have a nice edible swirl of milk chocolate drizzled on the top of each candy. This is a very simple tutorial to learn from, and you can even play with the candy concept if you like. Instead of coloring the sweet treat a brown shade, you can color it pink, and decorate the chocolate with a red outlined heart on the top. The possibilities are endless. All in all I think you will find that drawing chocolates is a fun way to surprise that special someone in you life with a hand drawn image that expresses how much you love or care for them. Meet you back here soon with some other cool drawing lessons for you all. Keep the eyes popped open, and prepare yourself for fun with my return. Peace people, and happy Valentines Day!....
Step 1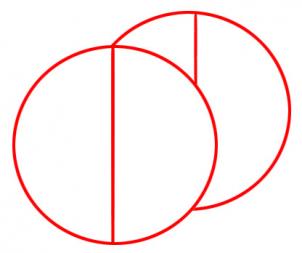 Draw two circle shapes for your sweet edible treats and then add the vertical line down the middle.
Step 2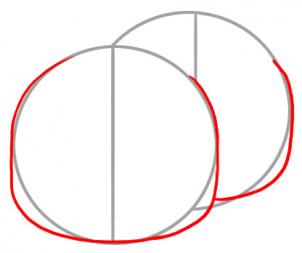 Next, add some straightening shape to the bottom of the candy and be sure to make the lower edges rounded as you see here until you have the lower shape of a bon bon.
Step 3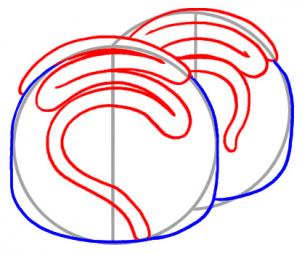 For your last drawing step you will draw the swirl design of your choice. If you choose to use this design, it's nothing more then a zig, zag line that straightens out at the ends. Erase all the guidelines that you drew in step one.
Step 4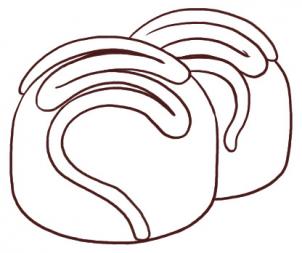 Your finished drawing should look like the one you see here. See how delicious they look? Be sure to join me again with more drawing fun folks.

You will find incredible drawing tutorials for kids with step-by-step explanation how to create great drawings. All how to draw tutorials on HelloKids are provided by our partner, Dragoart.com. Pets, Pokémon, fantstic beast and dragons, be sure you will find something to draw on Hellokids!