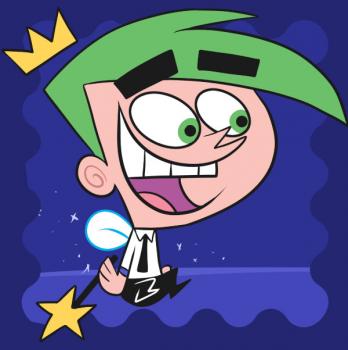 Hi guys, I'm back and pretty soon I will be going live once again. I know that I haven't submitted anything new in a while, and I am really sorry for that. Because there hasn't been any new exciting or fun lessons uploaded by me, I will start the drawing day by showing you guys "how to draw Cosmo", step by step. If you are familiar with the Nickelodeon series, "Fairly Odd Parents", you know exactly who Cosmo is. He is the better half of Wanda, and he is also Timmy's fairy guardian father. I absolutely love this series, and I crack up every time I watch an episode. Wanda and Cosmo are some of the awesomeness characters in an animated series, and they have definitely made a new page in the cartoon comics hall of fame. Cosmo is what you call a kind hearted, dimwitted fairy that is also unsure on what to do when it's time to do it. He is also recognized by his lime green colored hair, and his energetic, cooky personality. When it comes to drawing cartoons, and other animated characters, the best way to learn how to draw is to find a really good drawing tutorial that is clean, informative, and contains excellent instructions. Anyway, I think you will enjoy this lesson that will show you a simple way to "draw Cosmo", step by step. I will be back in just a bit because I do have more drawing fin in store for you all. Peace out people, and I'm glad to be back.....
Step 1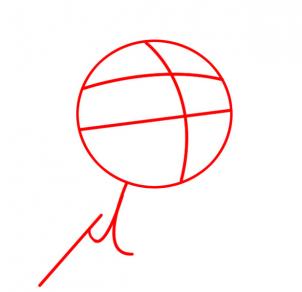 Let's get started shall we? Start with a circle for Cosmo's head, and then add the facial guidelines. Next, draw the body's guidelines like you see here.
Step 2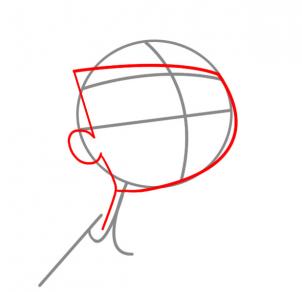 You will now start sketching out the shape of Cosmo's face and or head like so. As you can see the back of his hair line is pointed and squared. Incorporate the ear shape along with the face shape, and then move to the next step.
Step 3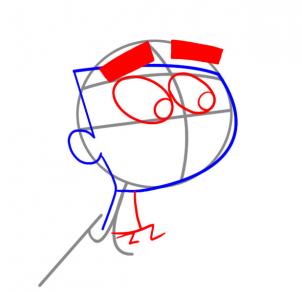 In this step, you will draw out Cosmo's thick rectangular shaped eyebrows and color them in as well. Next, draw out the shape of his big friendly eyes, and then begin drawing out the shape of his small body like so.
Step 4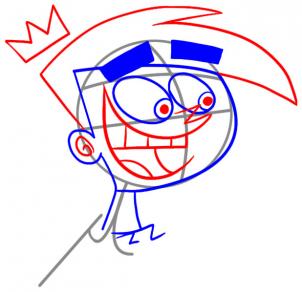 It's now time to draw Cosmo's hairstyle which is sharp, and pointed, and then draw the small crown on top of his head which appears to be floating. Give him a great big open smile, and then draw in his teeth, tongue, and pupils. You will finish off this step by adding a swirl line in the inside of his ear.
Step 5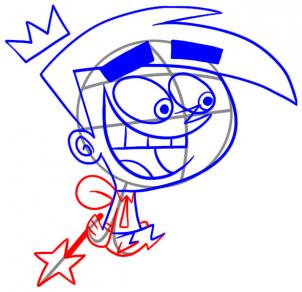 To finish off Cosmo, you need to draw the rest of his body, and then draw his fairy wing. Draw the hand, fingers, and then his starry looking wand. Erase the lines and shapes that you drew in step one to clean up your drawing.
Step 6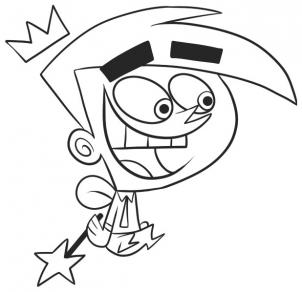 When all is said and done, you will end up with an awesome drawing that you see here. All you need to do now is color him in and you have just drawn Cosmo, from Fairly Odd Parents.

You will find incredible drawing tutorials for kids with step-by-step explanation how to create great drawings. All how to draw tutorials on HelloKids are provided by our partner, Dragoart.com. Pets, Pokémon, fantstic beast and dragons, be sure you will find something to draw on Hellokids!