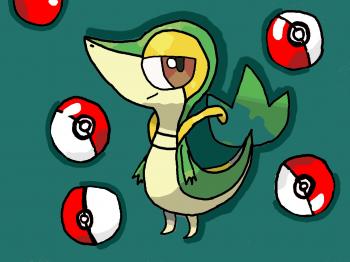 Hi everyone! I'm back with another pokemon tut! Again it's from the game black and white that will be out next year. Dawn suggested for me to do more pokemon and also suggested the background for it. I know it's not much of one and i wish i'd done better. It will get better once i get a tablet. So i hope you enjoy this lesson! :D....
Step 1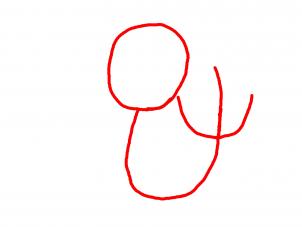 This is a really simple step. Draw a large circle for the head. Add a curved line for the body. And add three lines sticking out of it.
Step 2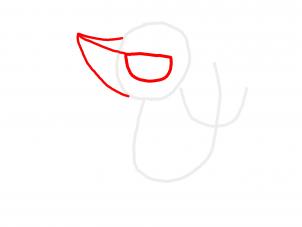 Now draw a semi-circle for his eye. draw a line from it and add a sort of triangle.
Step 3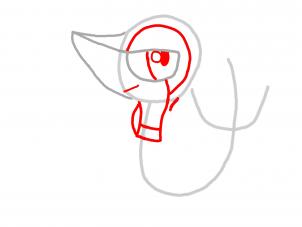 Now draw inside of his eye. Add a bit of decoration round it. Draw part of the neck and add his mouth. :)
Step 4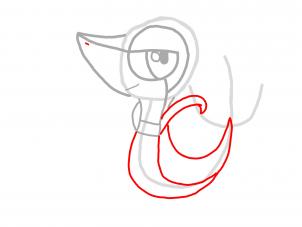 Now draw his body along the curved line.Add a little line for his nose.
Step 5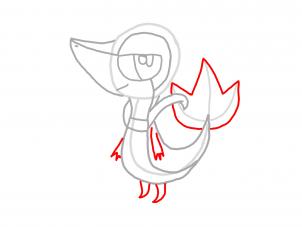 Welcome to the last step! Now add his hands and feet. Now add a sort of leaf shape around the lines for his tail.
Step 6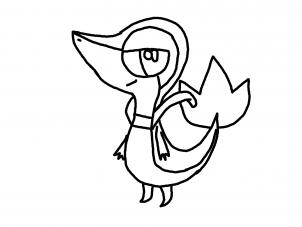 That's it you're done! I hope this tut was very simple. Easy tuts can be the most enjoyable :D I'll be back filling out your requests as fast as i can! :)

You will find incredible drawing tutorials for kids with step-by-step explanation how to create great drawings. All how to draw tutorials on HelloKids are provided by our partner, Dragoart.com. Pets, Pokémon, fantstic beast and dragons, be sure you will find something to draw on Hellokids!